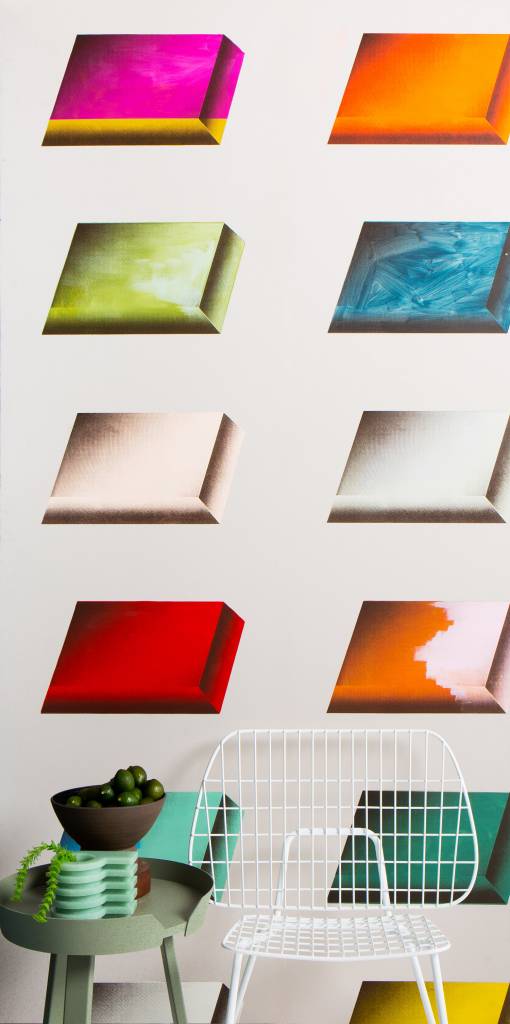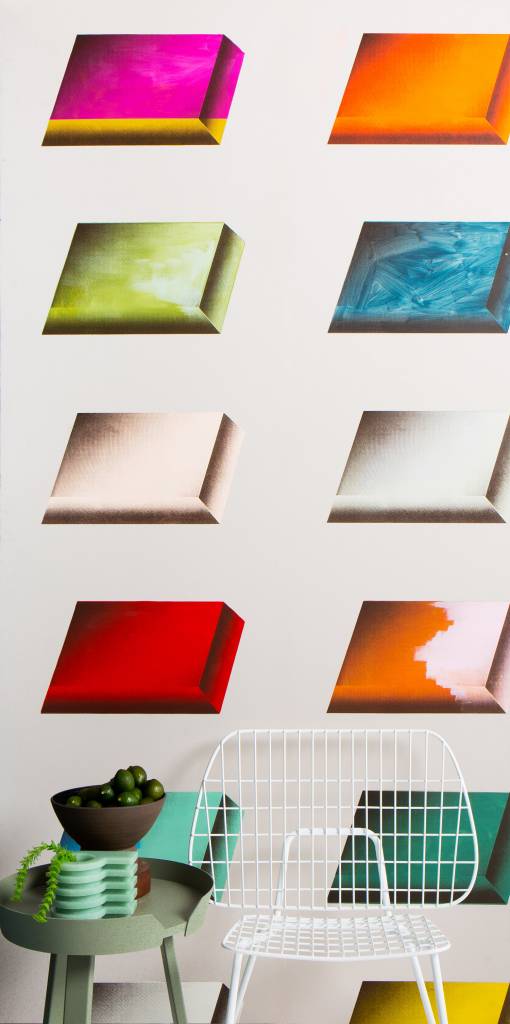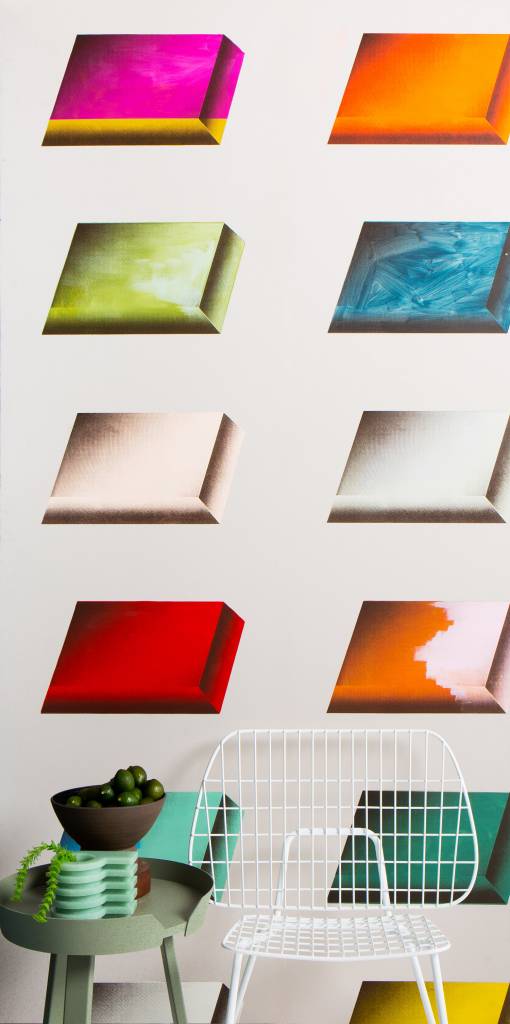 Above Below is a wallcovering that employs the materials and hand finishing techniques that define New Hat's custom work practice. Choose from a multi-colored or monochrome grid of trapezoidal shapes that play with perspective and arty texture.
* This paper is hand painted and made to order with an 8 - week lead time. To receive a quote for a custom mural in this style, please email [email protected] with the precise height and width dimensions of your wall(s). Custom colorways are available. *
SAMPLE SIZE - 9" x 11.5"
STRIP WIDTH - 27", untrimmed
STYLE - Hand painted + printed
PATTERN MATCH - Straight across
MATERIAL* - Nolar, Class A fire rated
*Commercial substrates available
COLORWAYS - Metallic on Peacock Blue
Custom Multi-colored on Stone (pictured)
CARE - Wipeable, strippable
Above Below - Multi Wallpaper (per yard)
Shipping
See our terms page for details on shipping & returns.