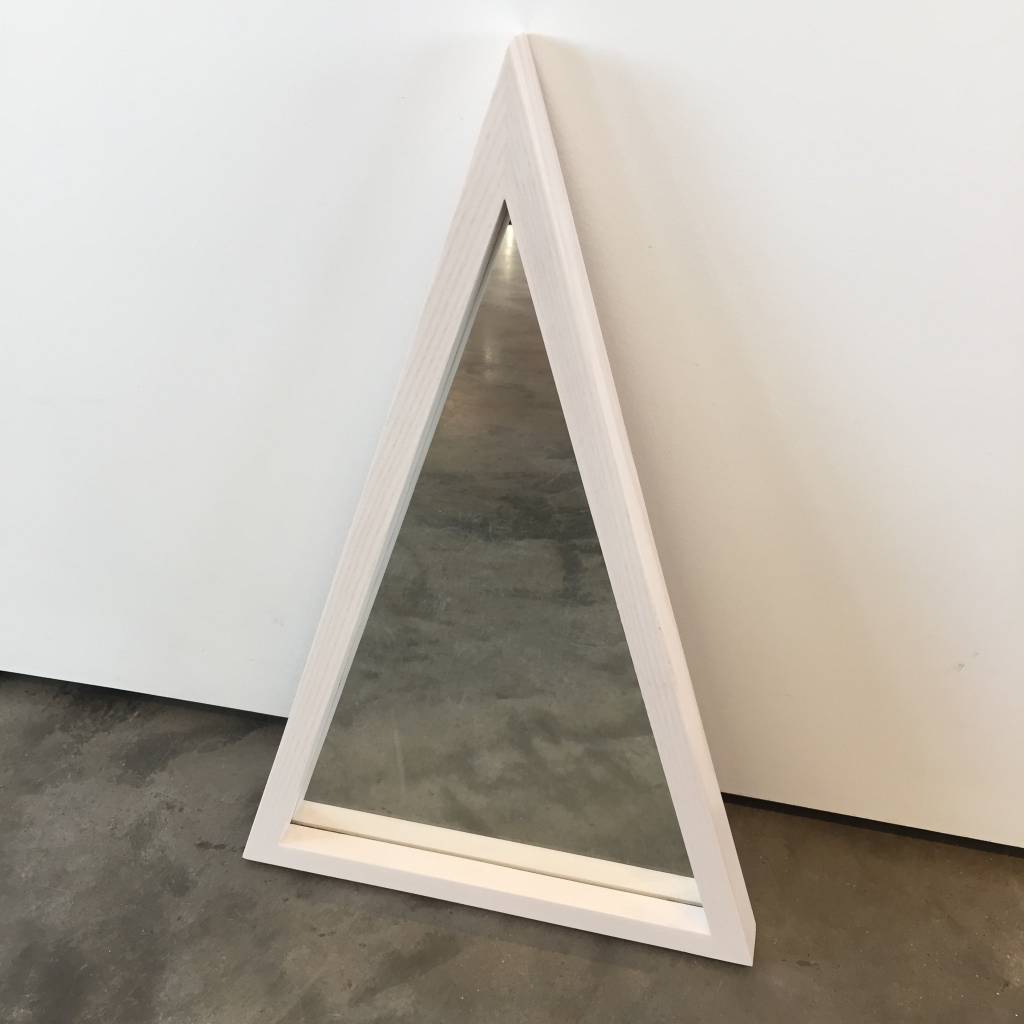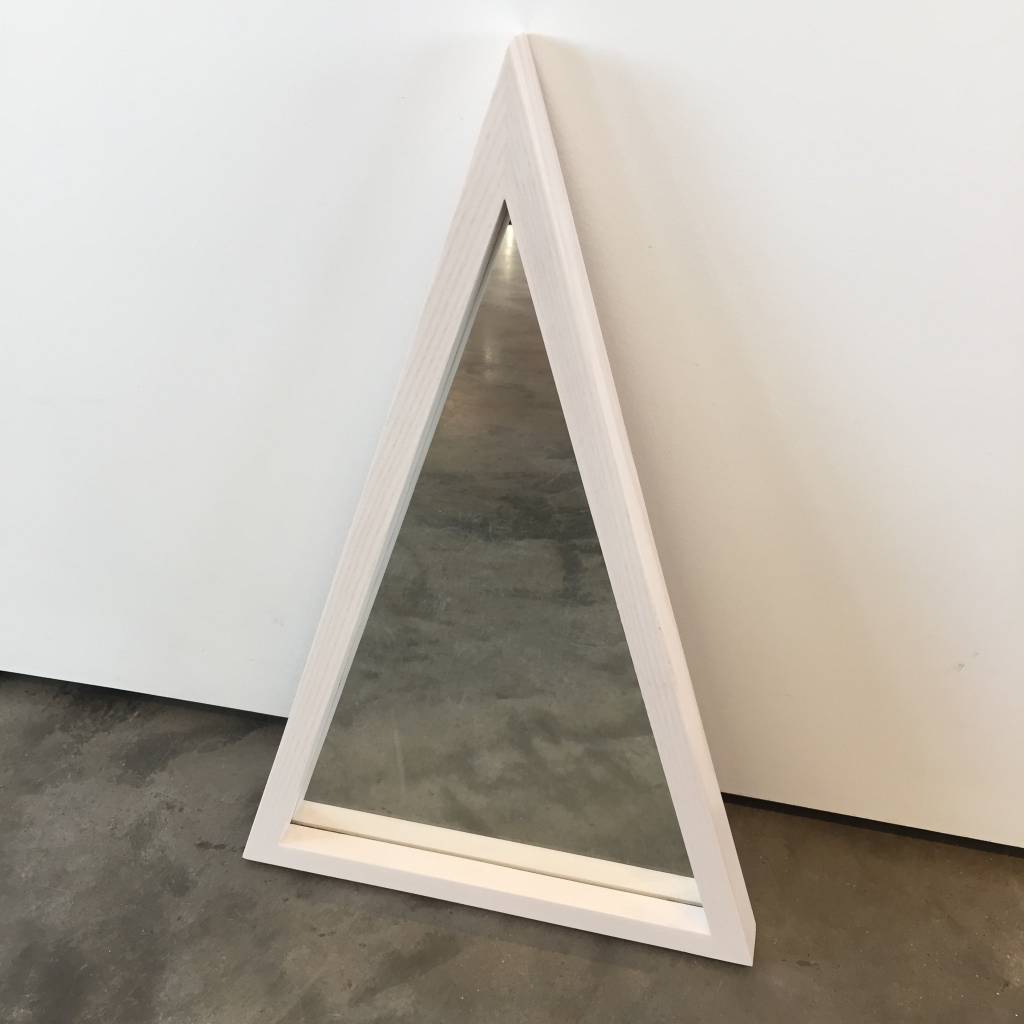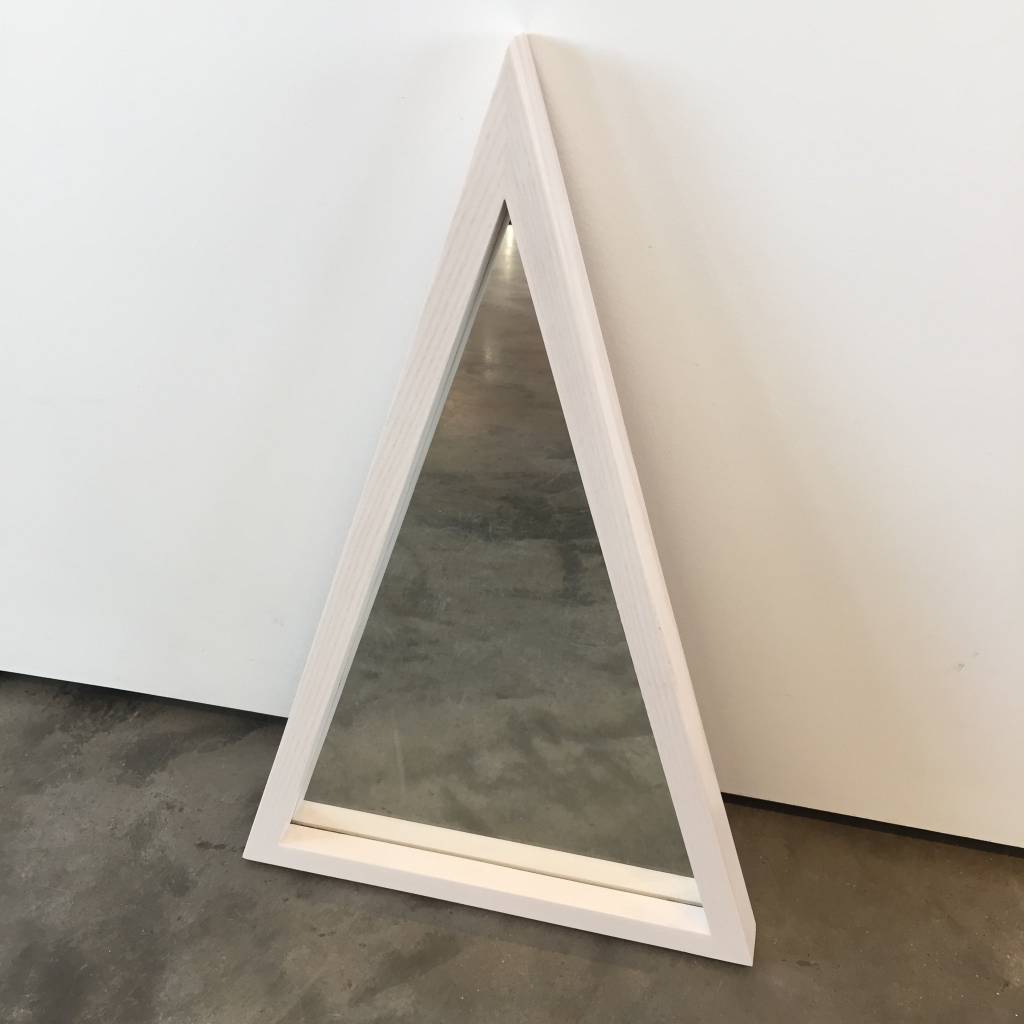 The Mini Isosceles in White Washed Ash by Alex Drew & No One proves that even the scaled-down version of this mirror is insanely pleasing to the eye, while its miniature size allows one to become more creative with how it is displayed in your home (i.e. a centerpiece for the table,in the entryway, bathroom, vanity, hallway, and beyond).
ALEX DREW & NO ONE is a Brooklyn-born/Detroit-based design studio that develops modern furniture and objects. Through careful consideration their work focuses on unique materials, function, along with a combined knowledge of traditional woodworking and technology. In addition to their current product line, AD&NO also offers design services and custom furniture projects based upon their design aesthetics.
Alex and Drew met in Brooklyn, NY in 2010 where they immediately began collaborating on projects. Seeking more space (and a washer and dryer) they have relocated to Detroit.
Solid White Oak (Natural) or Ebonized Ash with recessed glass.
Height: 33"
Width: 21.25"
Depth: 1.25"
NB: the Natural finishes currently involve a 3 week lead time. Ebony ships immediately. Custom colors available, please inquire.
Mini Isoscoles Mirror
Shipping
See our terms page for details on shipping & returns.