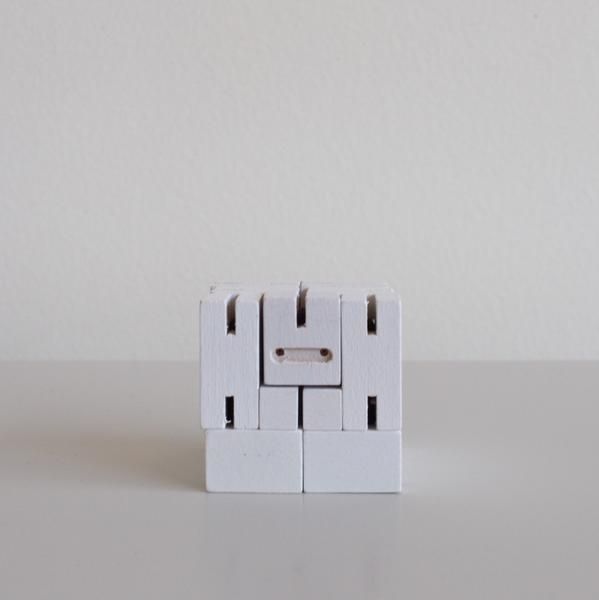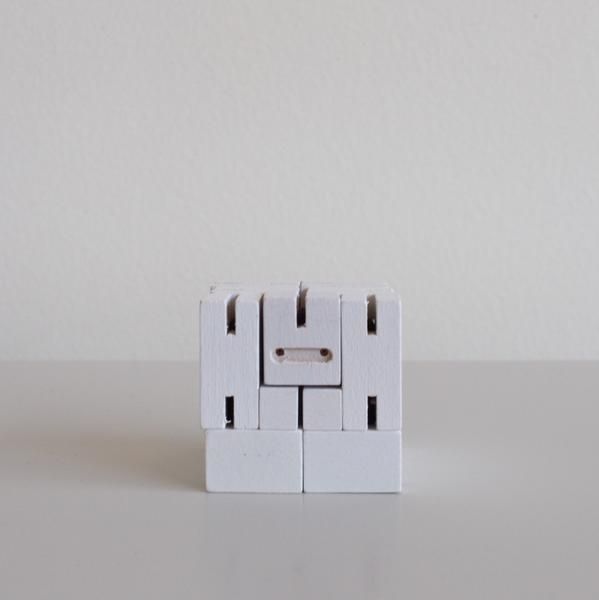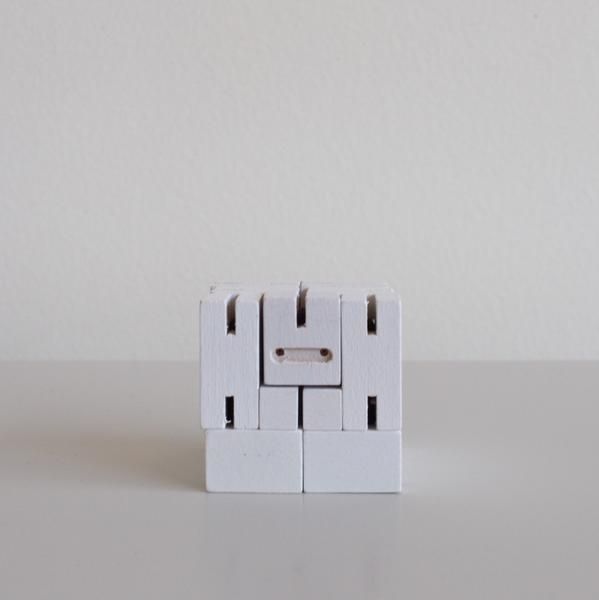 Areaware is a New York City based producer of everyday objects that are functional and unusual. Our goal is to create thoughtful products that inspire an emotional response. We like to think we have a good sense of humor and that our objects are poetic. We wish to create a forum for young and local talent and together become a strong voice for American design. We believe that appreciation for beauty is central to what it means to be alive and want to embody this principle in even the simplest things.
The Cubebot is a non-traditional take on the toy robot. Cubebot's powerful wood frame can hold dozens of poses, and his elastic-band muscles and durable wood limbs make him impervious to breakage, and when you're done he folds into a perfect cube. Entrances kids and grownups alike.
Designed by David Weeks for Areaware.
Micro Bot Dimensions: 1.5 x 1.5 inch cube.
Ships direct from Wilder.
Cubebot Micro, White
Shipping
See our terms page for details on shipping & returns.