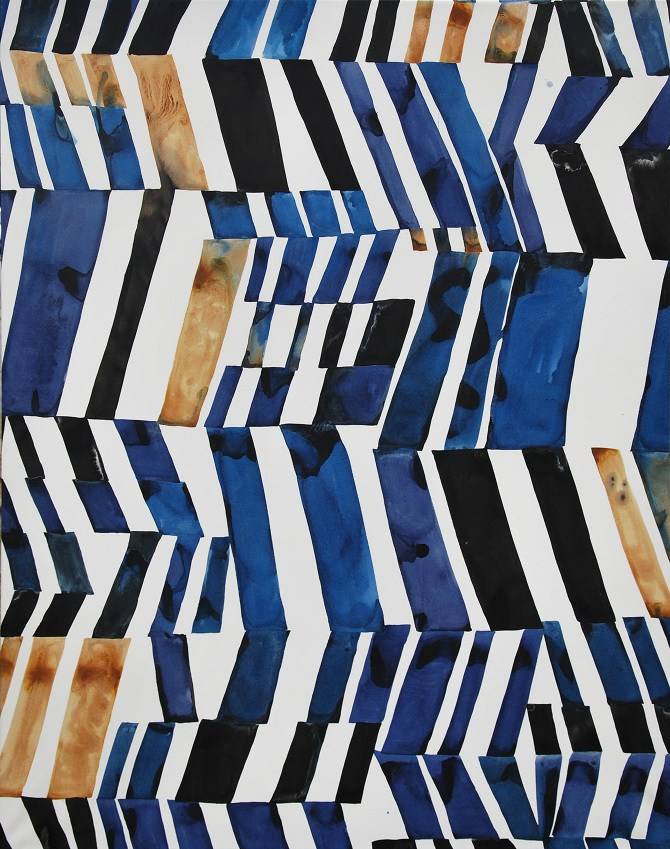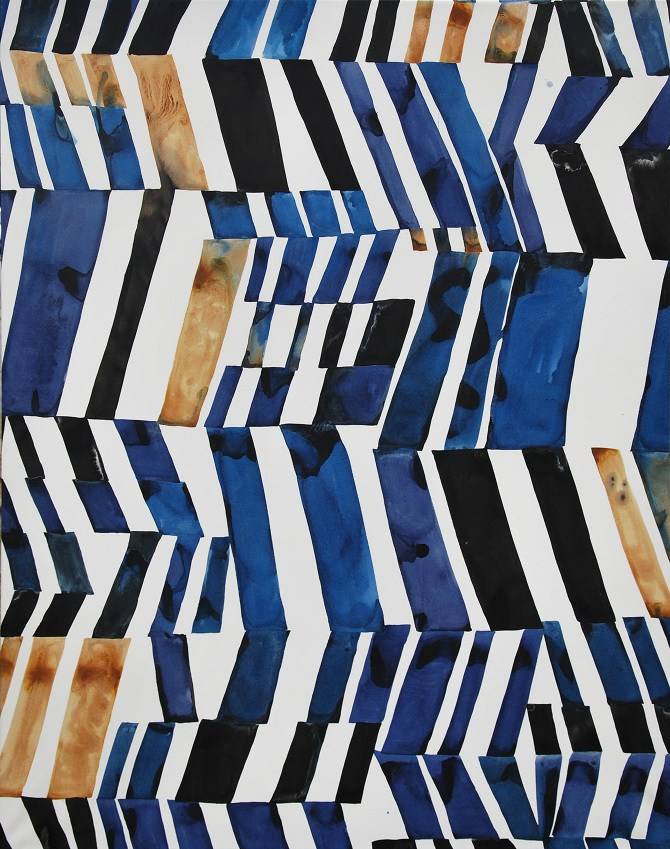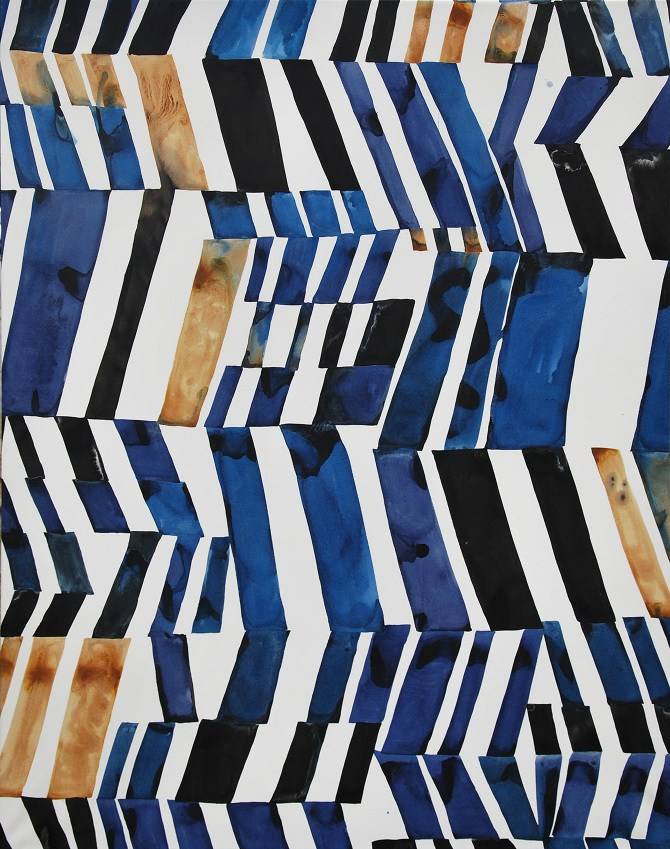 Largely influenced by her background in textile design, artist Kate Roebuck finds inspiration in form, pattern, color, and texture. Exploring these classical themes, she seeks to create open-ended visual dialogue and to shed light on the ever-evolving relationship of the creator and the created.
Drawing from nature and everyday life, Kate's work is both bold and quirky, an interpretation undoubtedly all her own. Her world is best described as witty, unconventional, and rhythmic, chasing the elusive balance of playfulness and precision.
Artist's statement: Born in Pittsburgh, Pennsylvania, I have lived in the south for nearly a decade. The slower pace of life in the south leaves me with ample time to create
Watercolor and ink on stretched paper
Cobalt and Ochre, 2014
Shipping
See our terms page for details on shipping & returns.