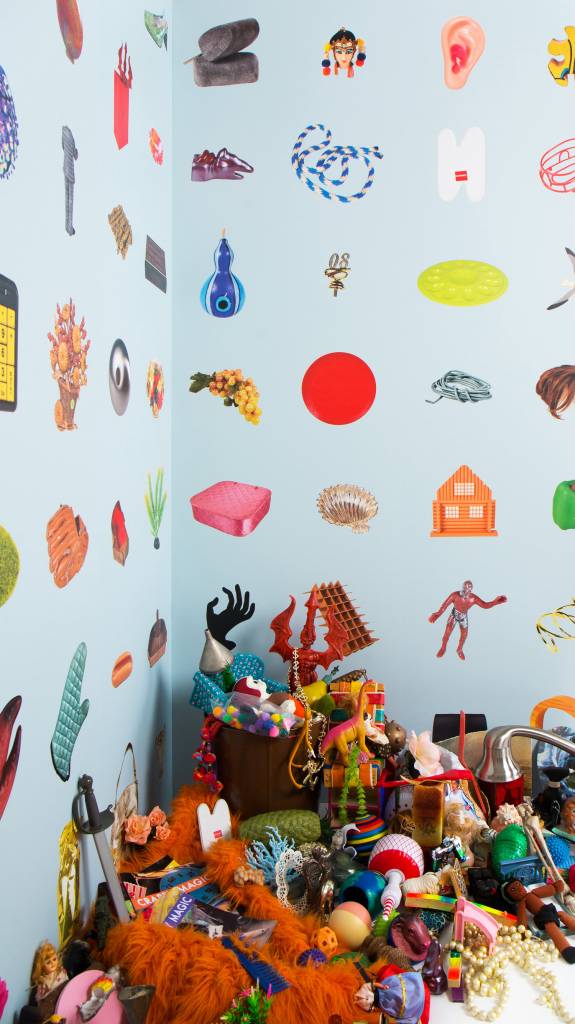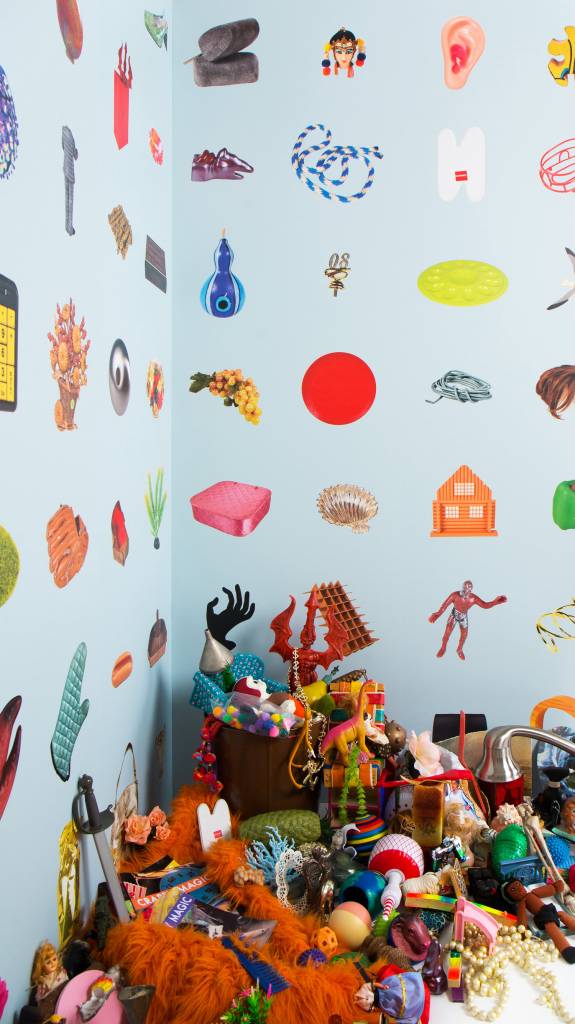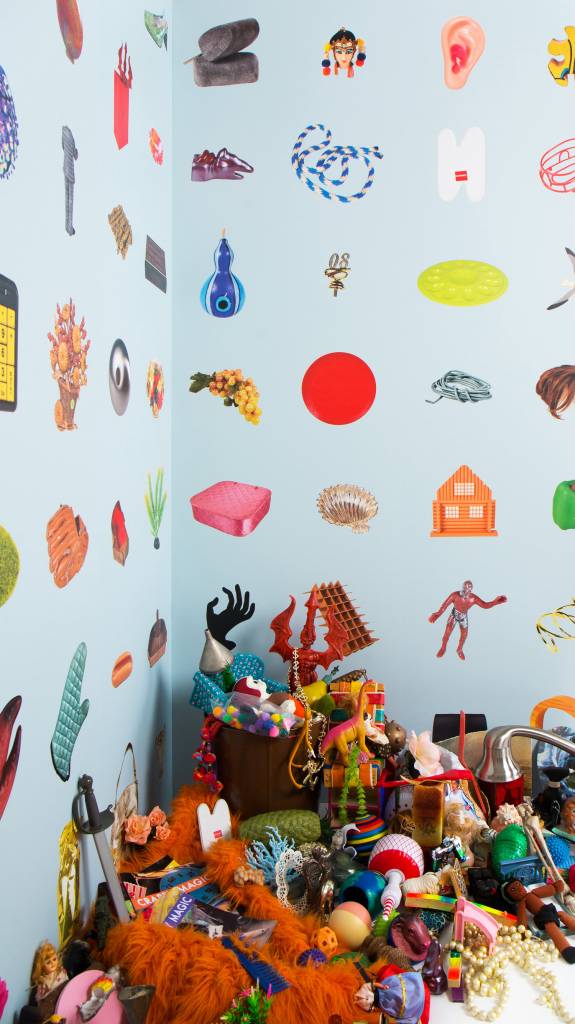 Crappy Magic Wallpaper is New Hat's inaugural Art Project Paper, where they have collaborated with another artist to create a wallpaper based on their work. Nashville artist David Hellams collects all manner of discarded items which he meticulously catalogs for later use in his Crappy Magic Magazine and The Crappy Magic Experience, a series of interactive installations that further recontextualize the objects he collects. "I salvage these items from a state of discard and material superfluity; by the act of collecting and photographing them, I seek to imbue them with a fresh creative energy. The name I have given to these transformative actions is 'Crappy Magic.'" Using Hellams's unique catalog New Hat has produced Crappy Magic Wallpaper, a colorful and detail-rich taxonomy of everyday objects that sentimentally or forgettably pass through our lives.
MATERIAL - Omni Matte, 20oz vinyl, non-woven backing, Type II, Class A fire rated
CARE - Wipeable, strippable
STRIP WIDTH - 27", trimmed
SIZE - Custom fit to wall
PATTERN REPEAT - No Repeat
HANGING - Straight across
COLORWAYS - Light Blue, Lilac
Generally incurs a 6 week lead time.
Crappy Magic Wallpaper (per sq ft)
Shipping
See our terms page for details on shipping & returns.
Terms
See our terms page for details on shipping & returns.