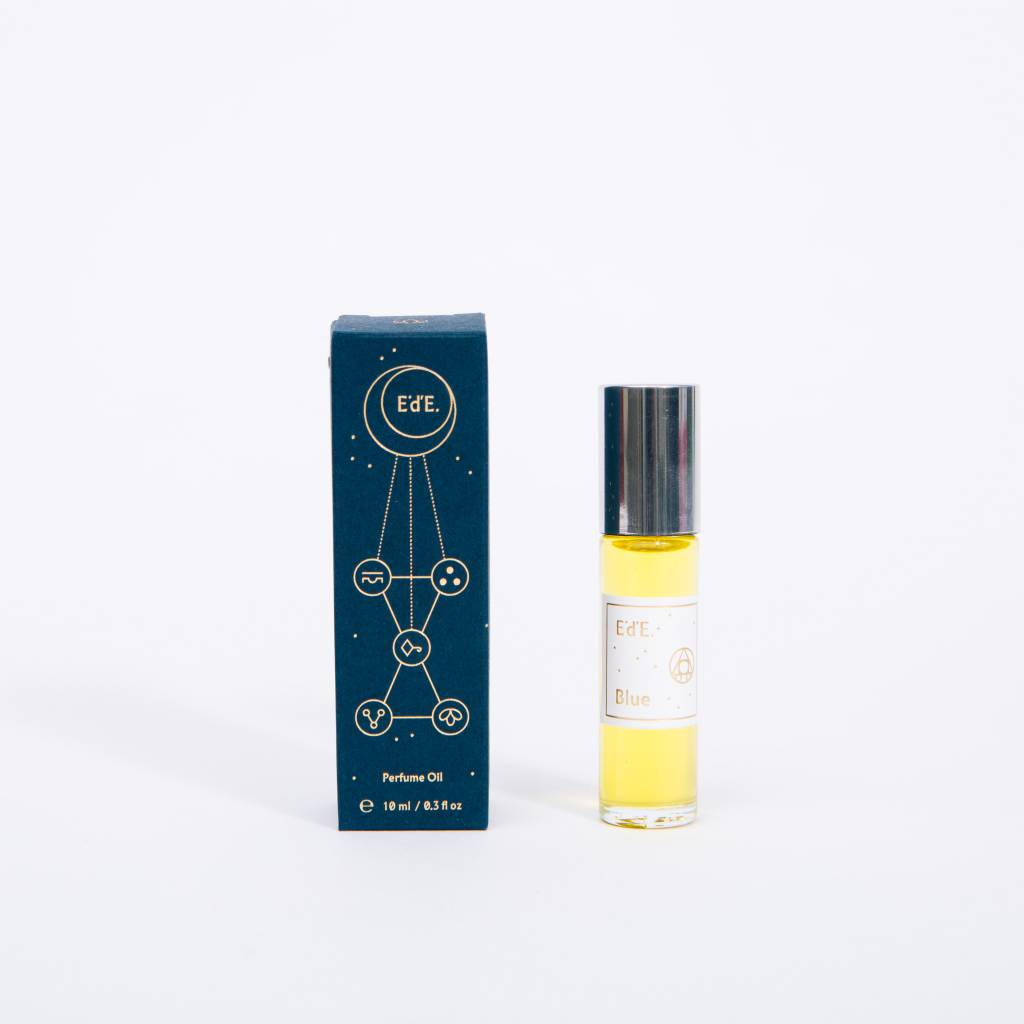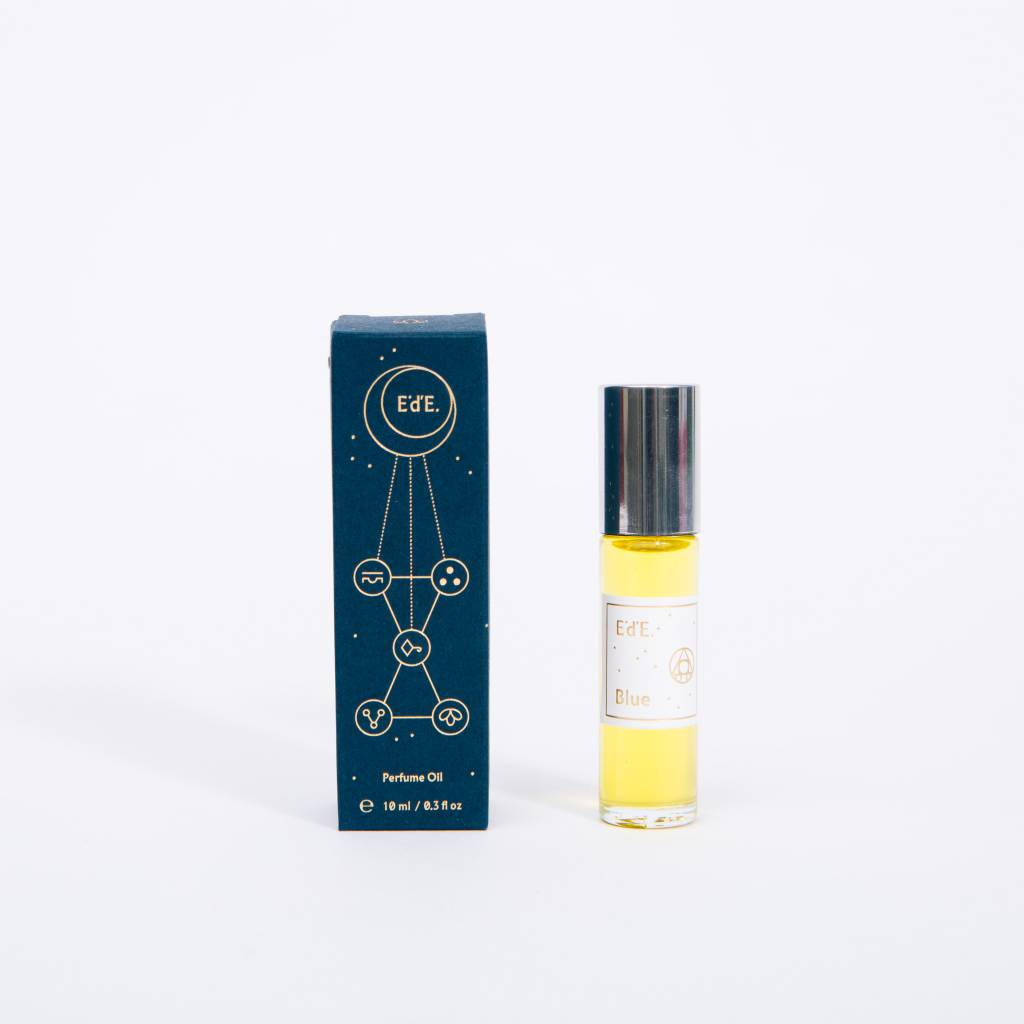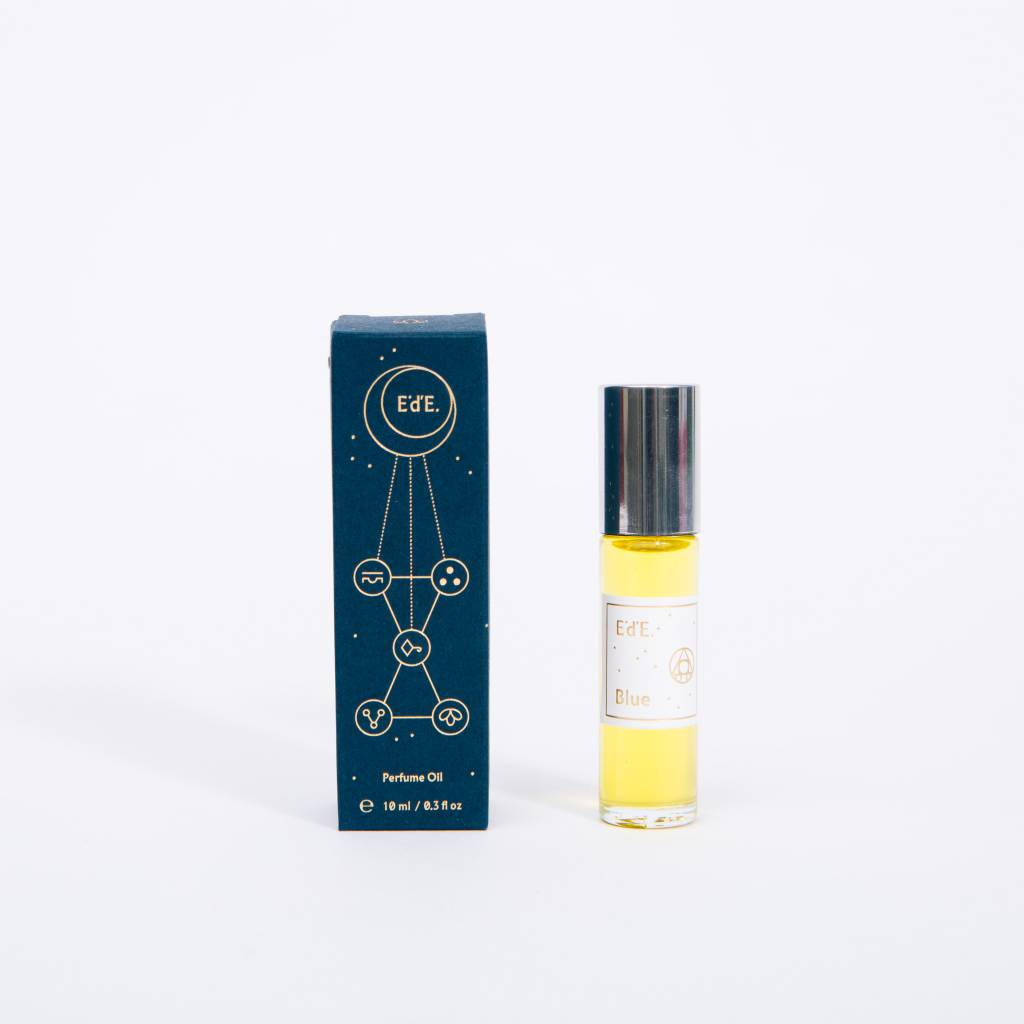 E.d'E. Blue is a collaboration with Fuzzco. The duo set is inspired by the duality of light and dark depicted in Vermeer's still life paintings of fruit.
In E.d'E. Blue, bright yuzu citrus is hit with a spike of pink pepper, enhanced by the unique nuances of richly hued rosewood.
YUZU / PINK PEPPER / ROSEWOOD / WHITE MUSK.
Ingredients: Cocos Nucifera (Coconut) Oil, Parfum/ Fragrance.
This product is phthalate-free, paraben-free, gluten-free, vegan and not tested on animals.
10ml/0.3 fl oz.
Ships direct from Wilder.
Perfume Oil Blue
Shipping
See our terms page for details on shipping & returns.