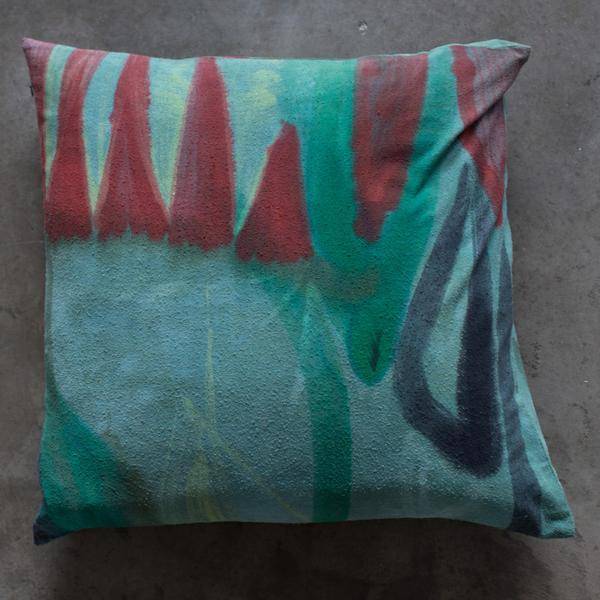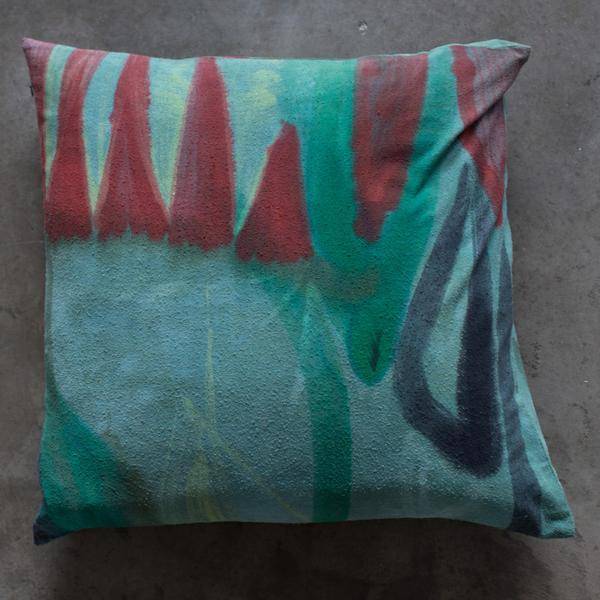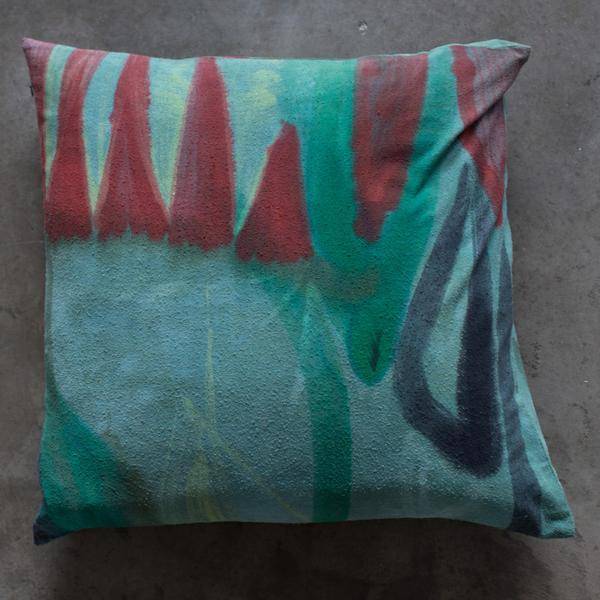 Hand Painted Square Pillow from Fort Makers.

Fort Makers is an art and design studio, inspired by the Bauhaus, that makes functional and interactive art. We create large-scale public art installations, as well as a wide variety of fashion and home products.

Each piece reflects the unique hand of the artist and the energy and inspiration of the group. The vast array of objects we've made is a reflection of our overall goal: we aim to create a three-dimensional and immersive, visual world, or rather, an artistic brand.
Raw silk pillows each hand-painted with one-of-a-kind designs.
Dry clean only.
Dimensions:
Square: 20" x 20"
Rectangle: 8.5" x 21"
Ships direct from Wilder.
Hand Painted Square Pillow, green/red/yellow
Shipping
See our terms page for details on shipping & returns.