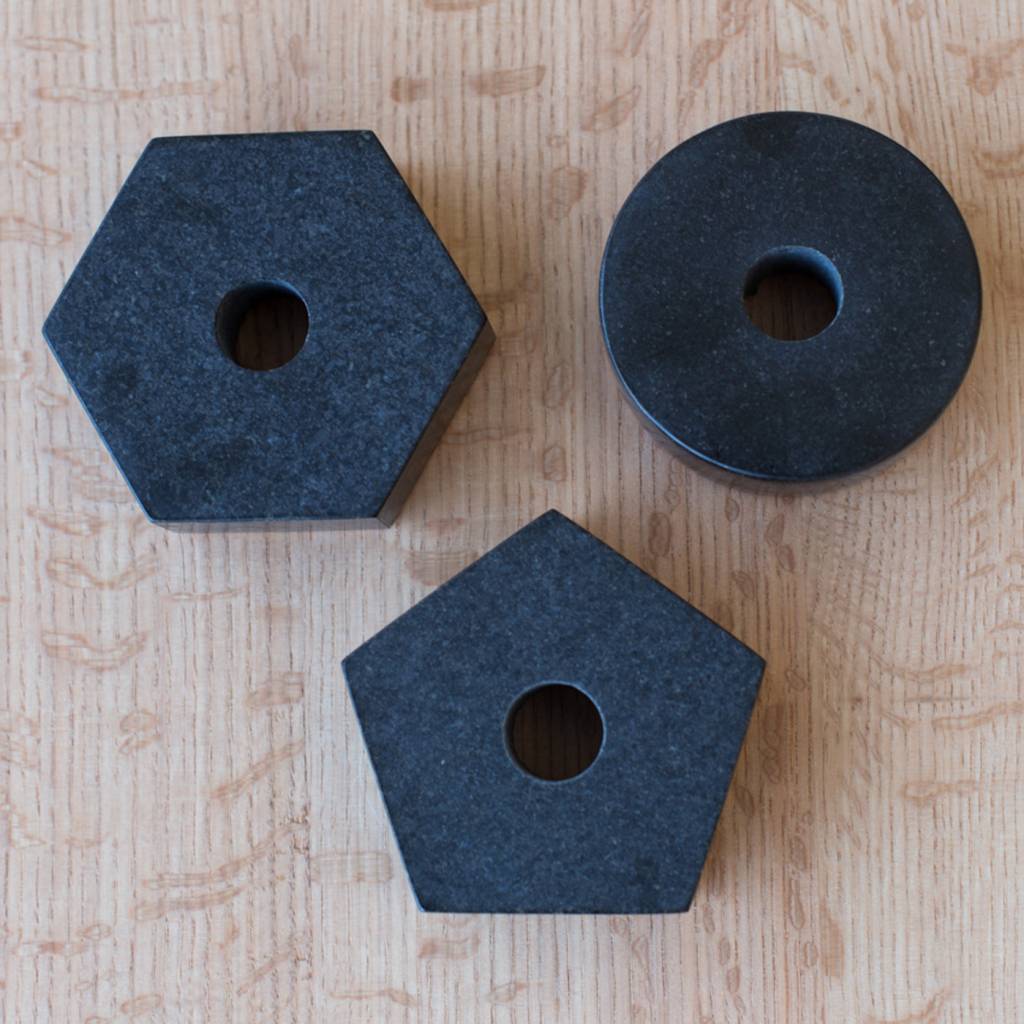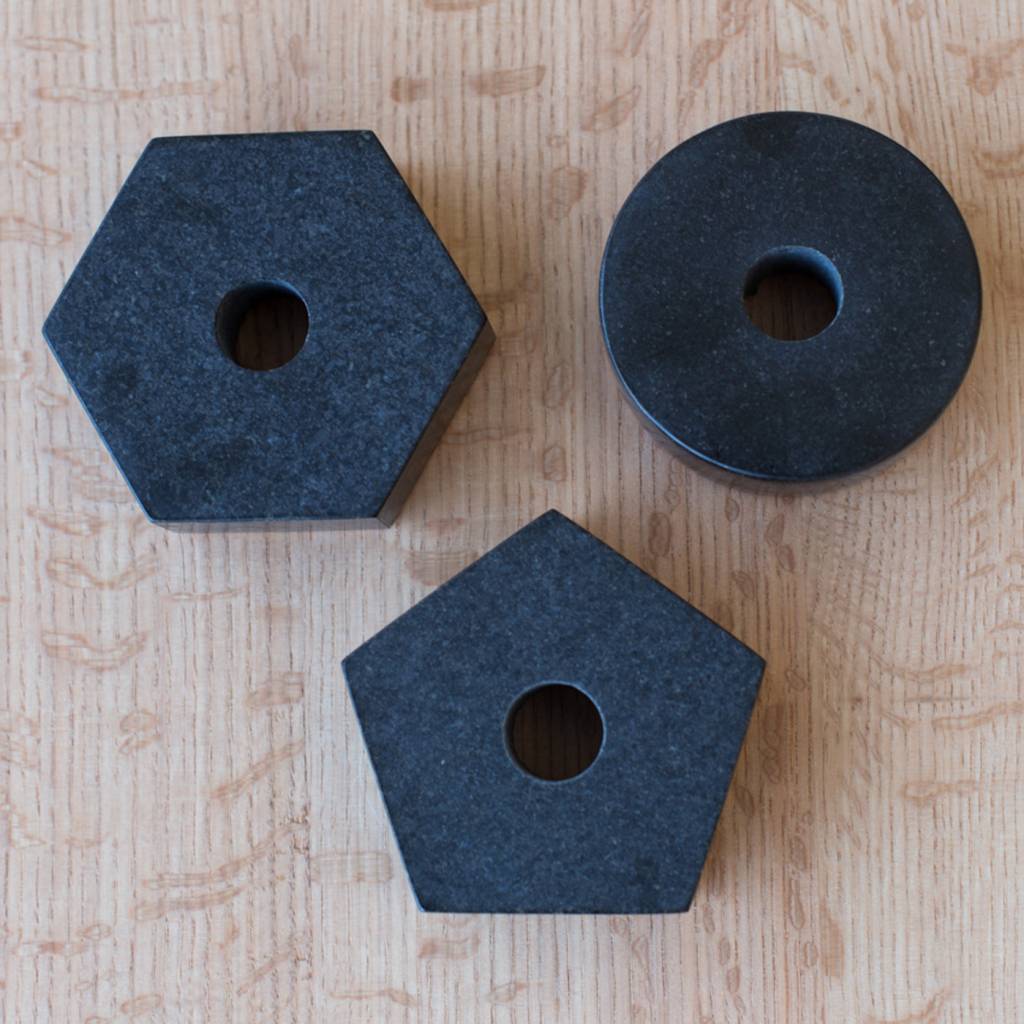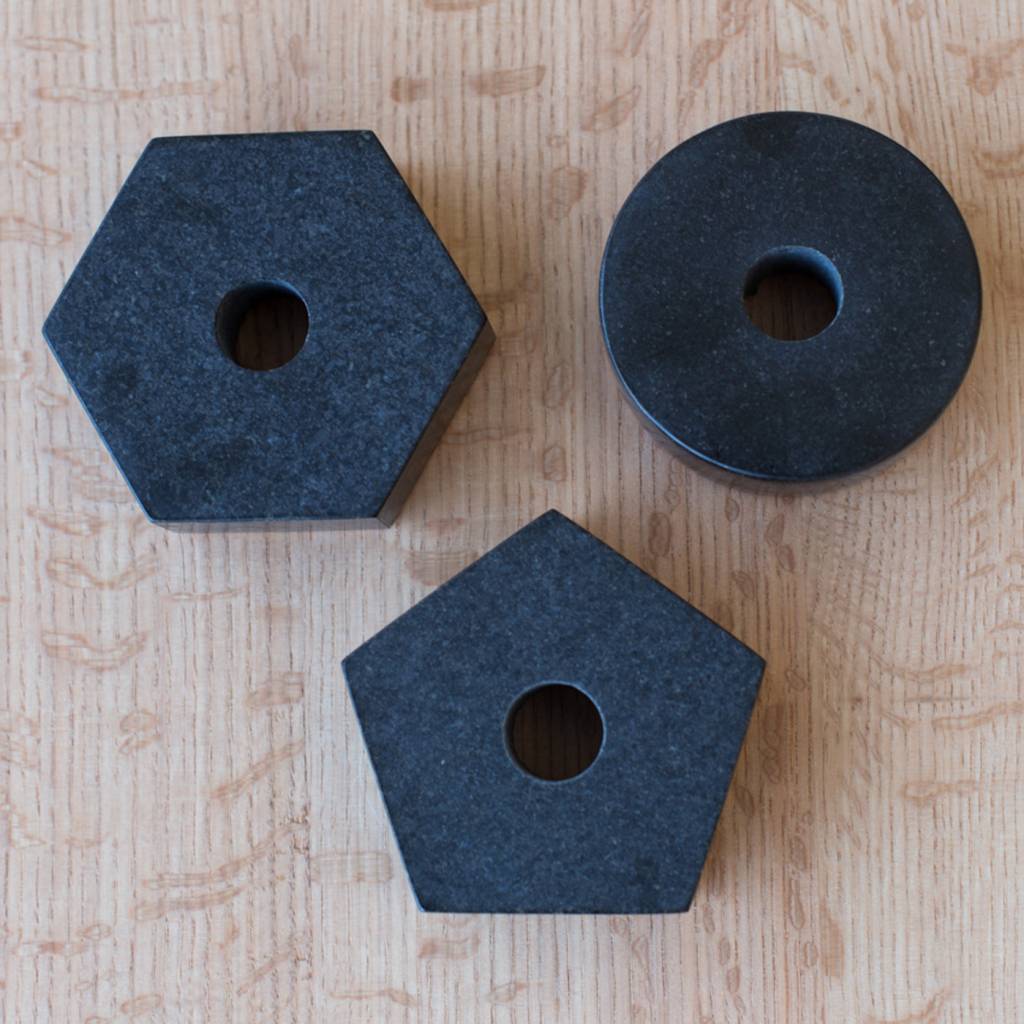 These candle holders are terrific objects even just to stack-- candle or no. Also great mixed/matched with their Carrera marble siblings.
Water-jet cut from scrap stone in the state of New Jersey, finished with a waxed vegetable tanned leather bottom in Brooklyn, New York which protects your table surface from scratches.
Approximately 3.5" x 1.5"
Ships direct from Wilder.
Black Granite Circle Candle Holder with Leather Backing
Shipping
See our terms page for details on shipping & returns.