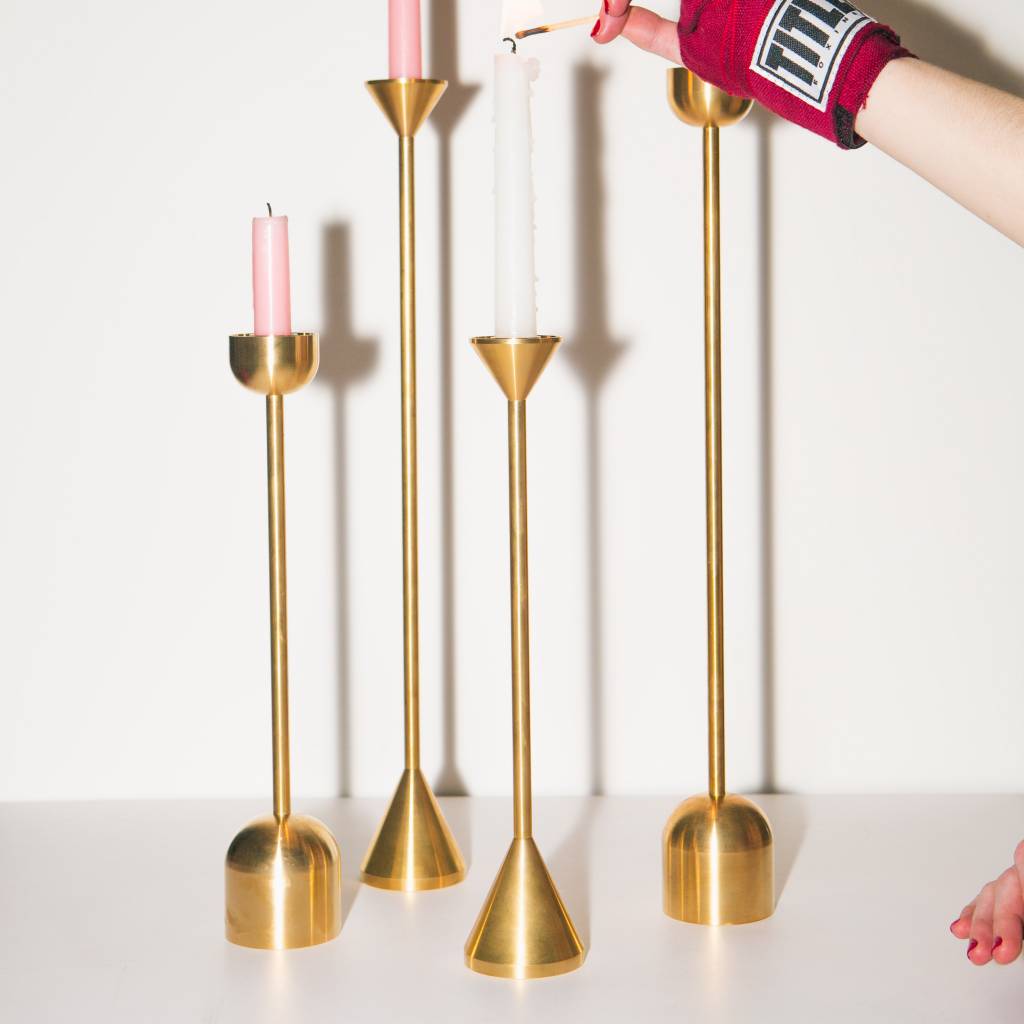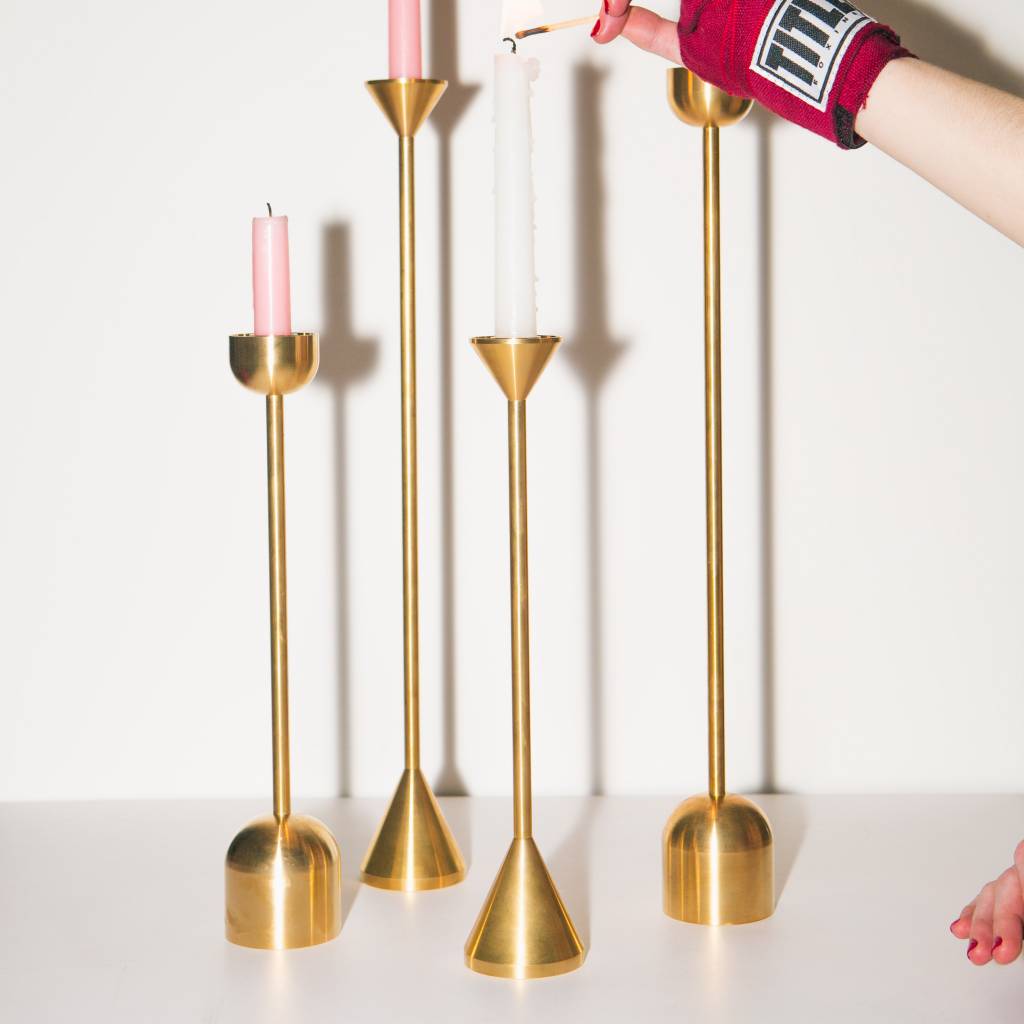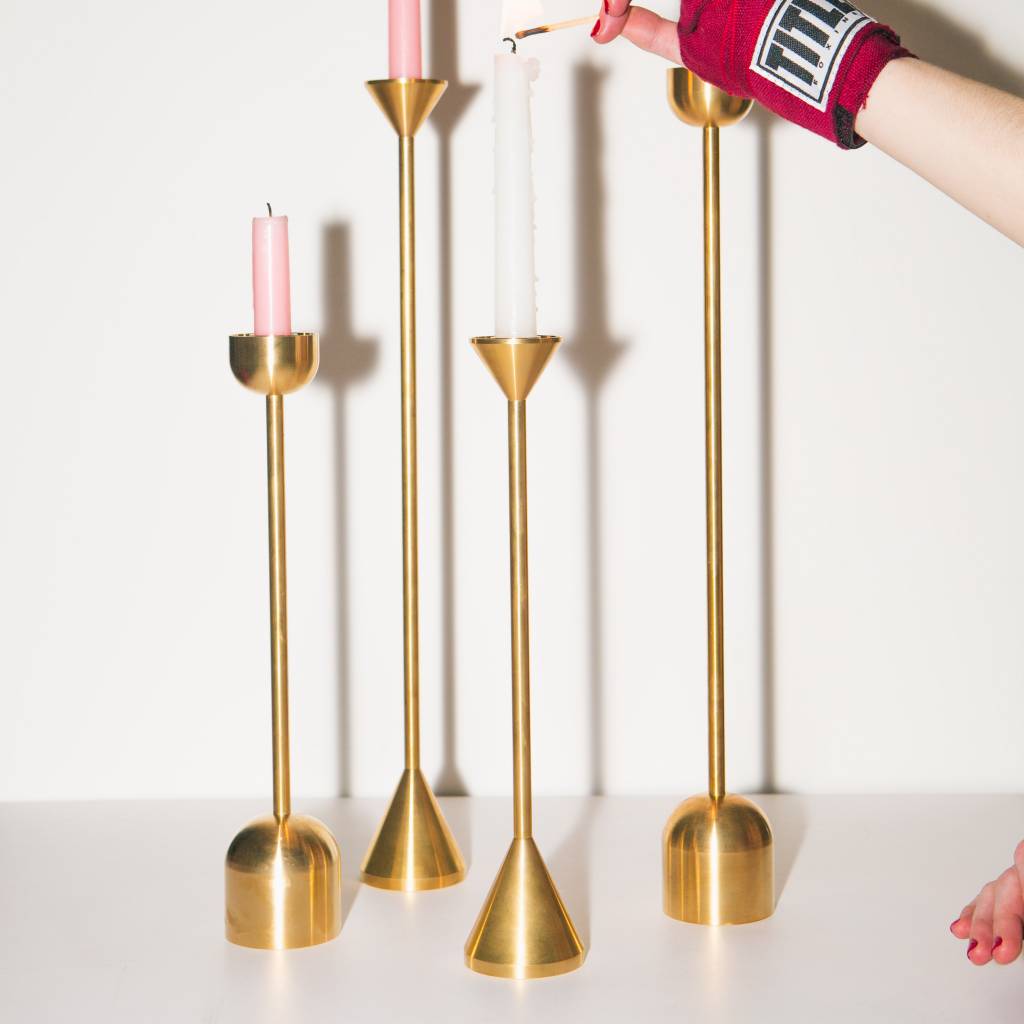 Machined from brass, these tall candle holders demonstrate the impressive weight of solid brass and the precision finish of the tool used to form them. 
The tall, simple shapes are an elegant accent to any living or dining room. Arrange them in classic pairings or mix and match the different forms and heights for a unique setting. 
Also available in cone shape.
Sold separately.
Solid brass.
2.5" x 2.5" x 18.
Ships directly from Wilder.
Large Dome Candle Holder
Shipping
See our terms page for details on shipping & returns.