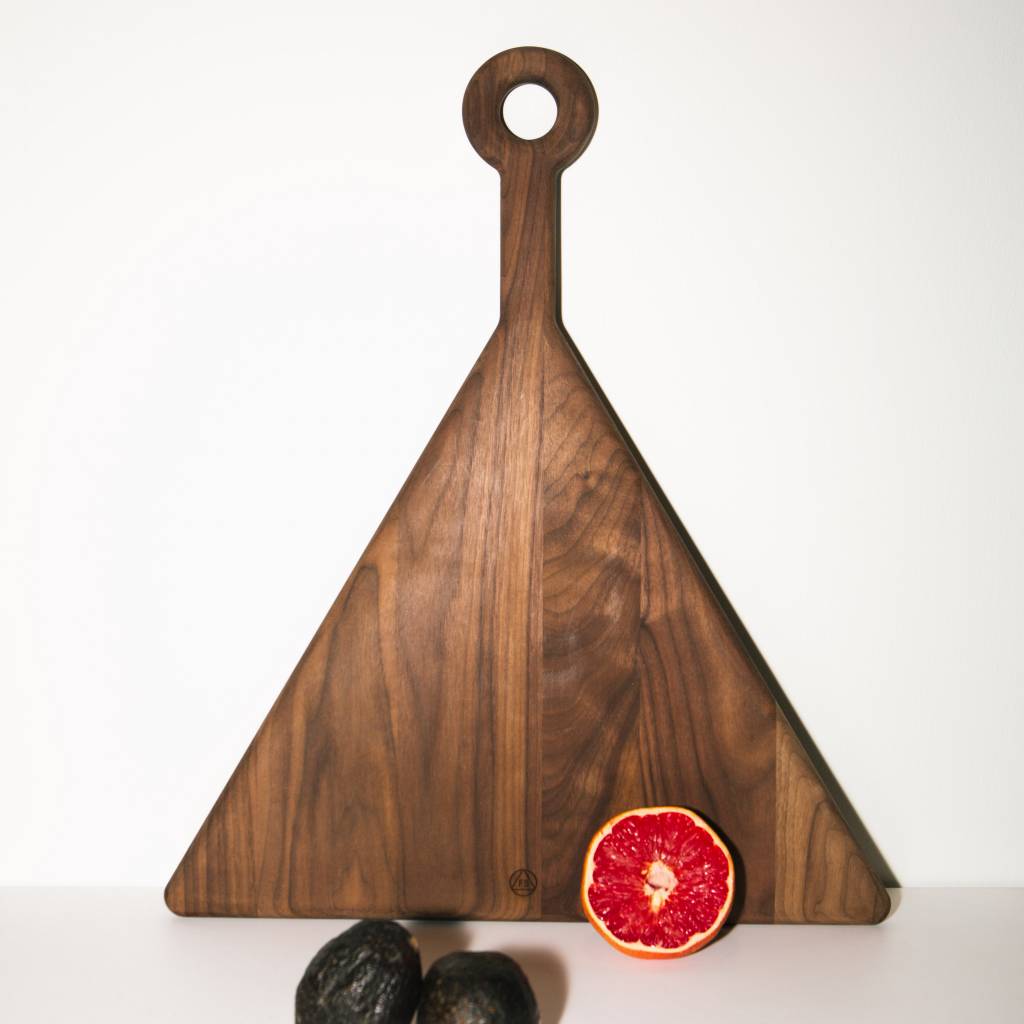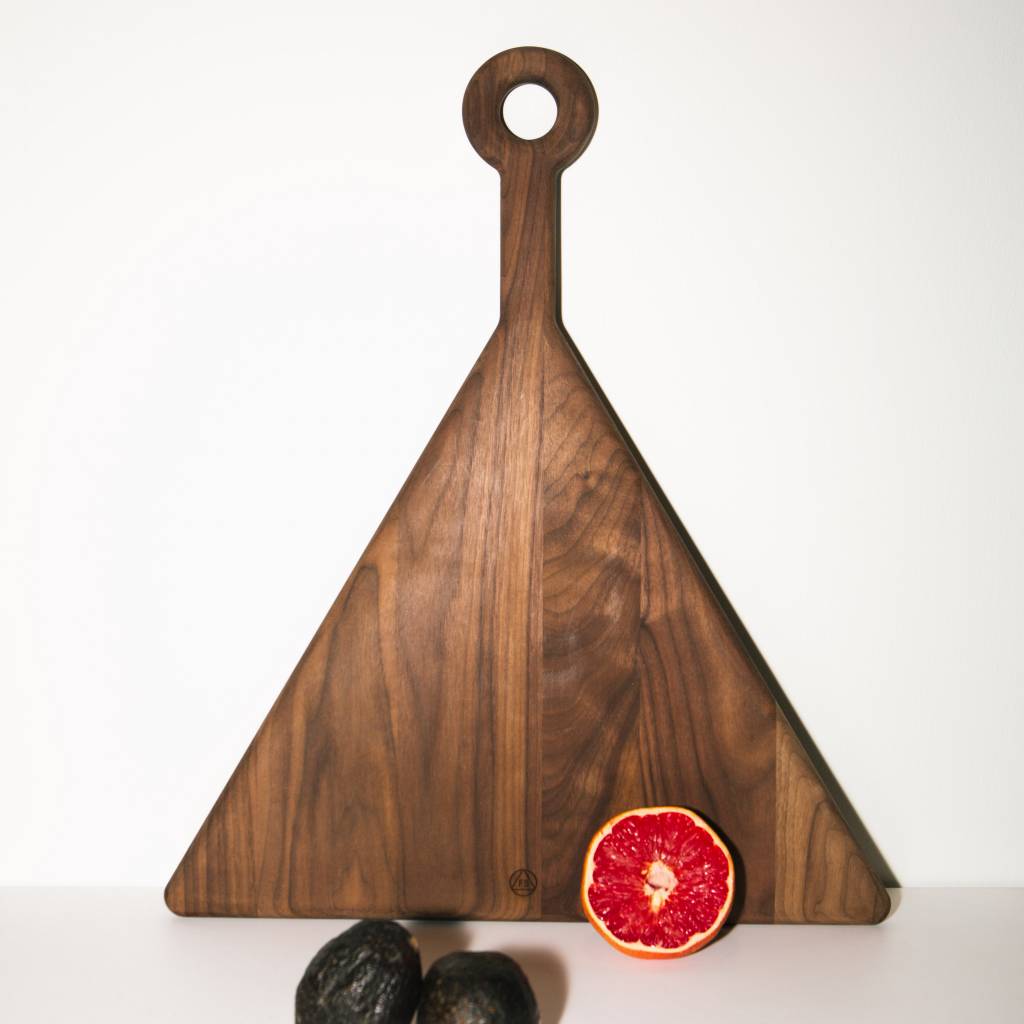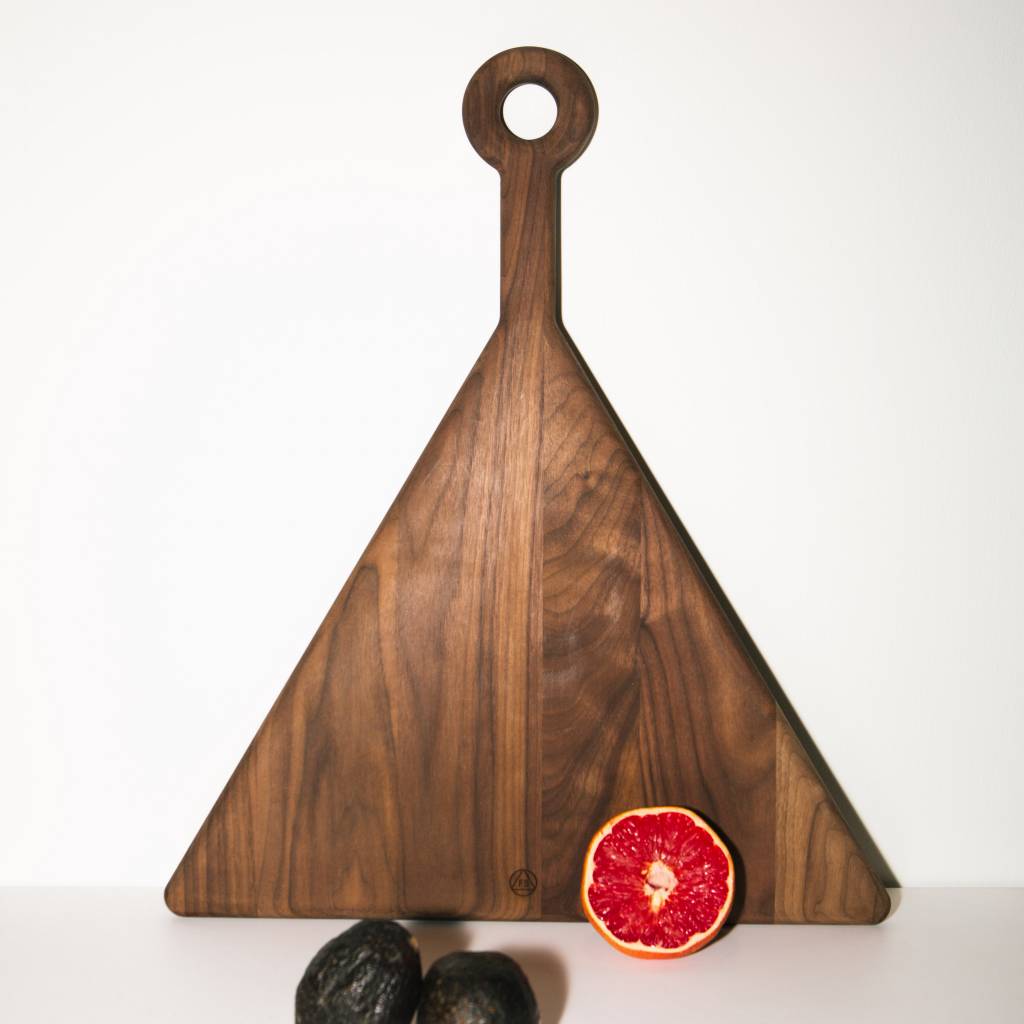 These American Walnut cutting boards are designed to look great hanging on your wall and feature long handles to make serving easier. The large donut-like hanging hole allows the boards to be hung from almost any hook or nail.
Also available in maple wood.
Made in Maine.
Made with walnut lumber.
16" W x 0.75" D x 20" L.
Ships directly from Wilder.
Walnut Triangle Cutting Board
Shipping
See our terms page for details on shipping & returns.