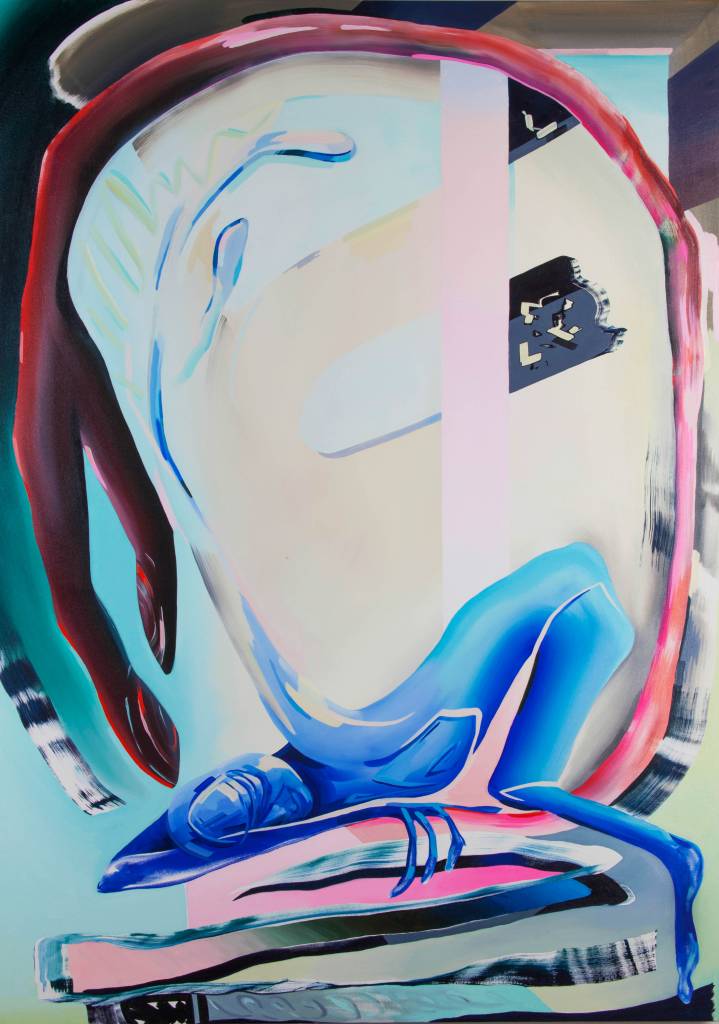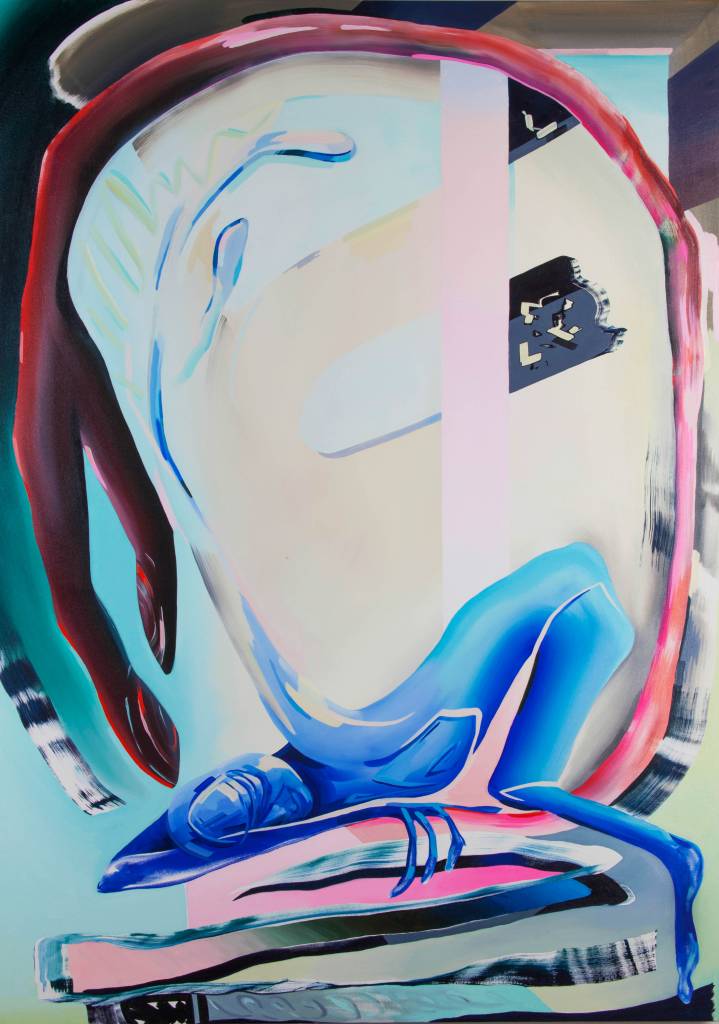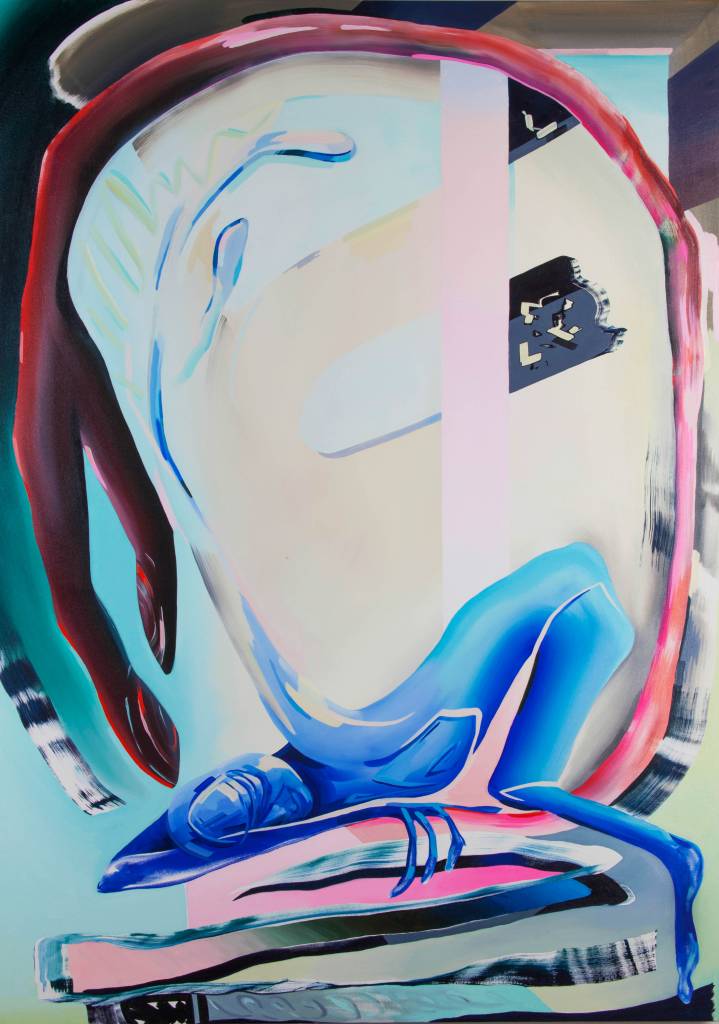 Karen Seapker's recent paintings have focused on and questioned ideas of re-birth and renewal, both genuine and misguided. These paintings reflect on water, its cyclical and symbolic nature, and ideas surrounding baptisms and also drownings. In these isolated images that keep any resolution at bay, some paintings present images of emergence, while in others, there remains a question as to whether or not a resurgence may or may not take place.
Karen Seapker received her MFA in 2009 from Hunter College in New York, NY. She has exhibited her work in various group shows in various cities including New York, London, and Shanghai. She participated in the Pittsburgh Biennial at The Andy Warhol Museum. She has worked as an adjunct professor at Muhlenberg College in Allentown, PA and as a sabbatical replacement at Farleigh Dickinson University in Madison, NJ. She is currently a part of COOP- a curatorial collective here in Nashville.
Harness, 2016
Shipping
See our terms page for details on shipping & returns.
Terms
See our terms page for details on shipping & returns.