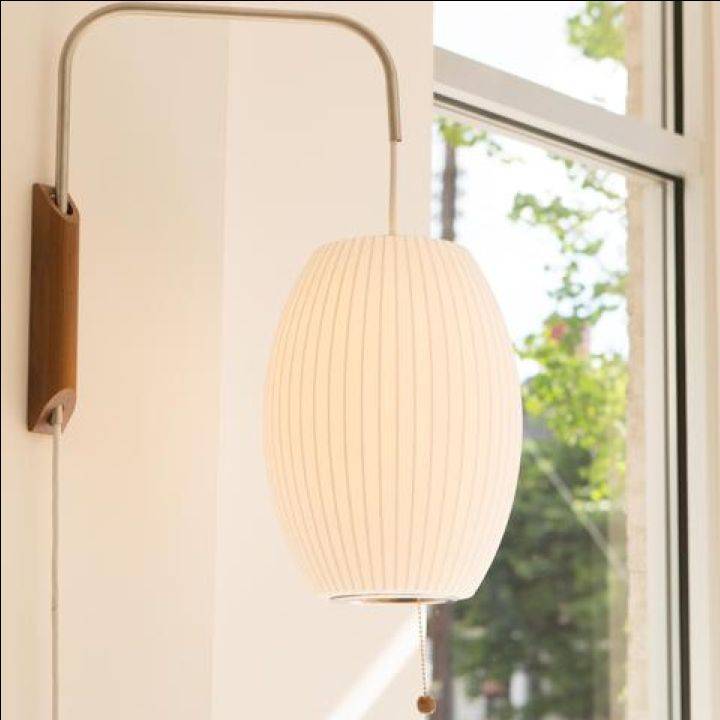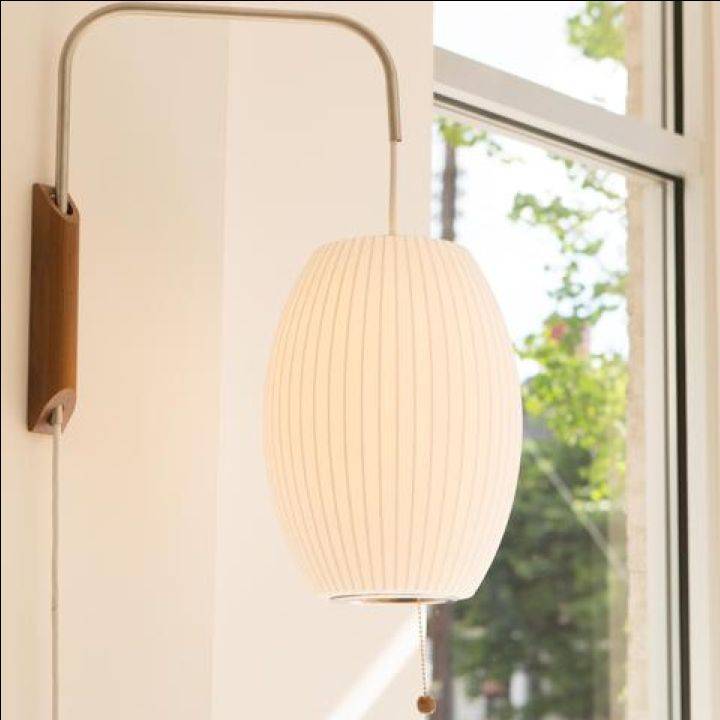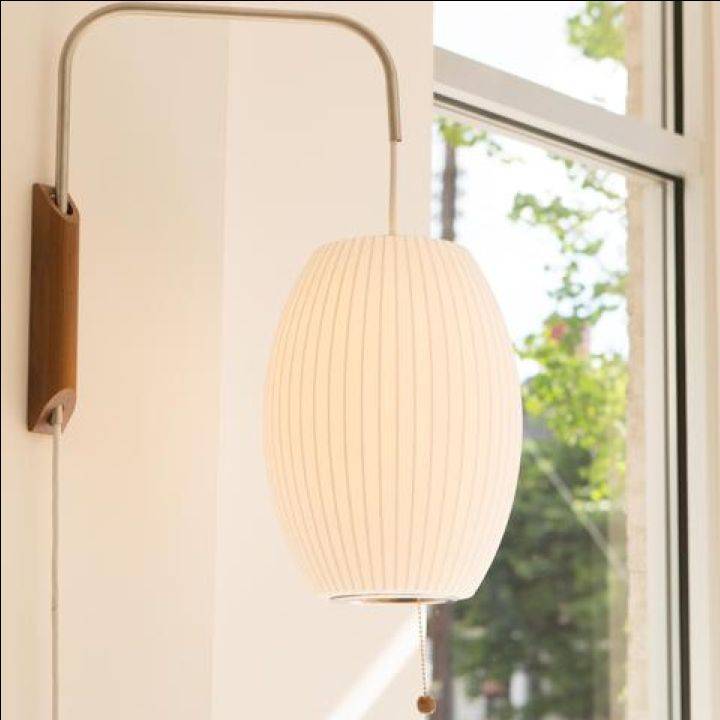 The classic George Nelson bubble in sconce form. Choose from four different timeless shapes to hang on your wall, featuring a 2-inch thick walnut wall mount (try saying that five times fast) and brushed-nickel steel arm. Plus, it swivels and has height-adjustment capabilities.
Lamp: Plastic Polymer.
Coated Metal: Brushed Nickel Base.
Wood and Veneer: Walnut Base.
Dimensions (width x height):
Saucer 23" x 16.75"
Cigar 21" x 16.75"
Ball 21" x 16.75"
Pear 21" x 16.75"
Generally incurs a 2 week lead time.
George Nelson Small Cigar Bubble Lamp, Wall Sconce
Shipping
See our terms page for details on shipping & returns.