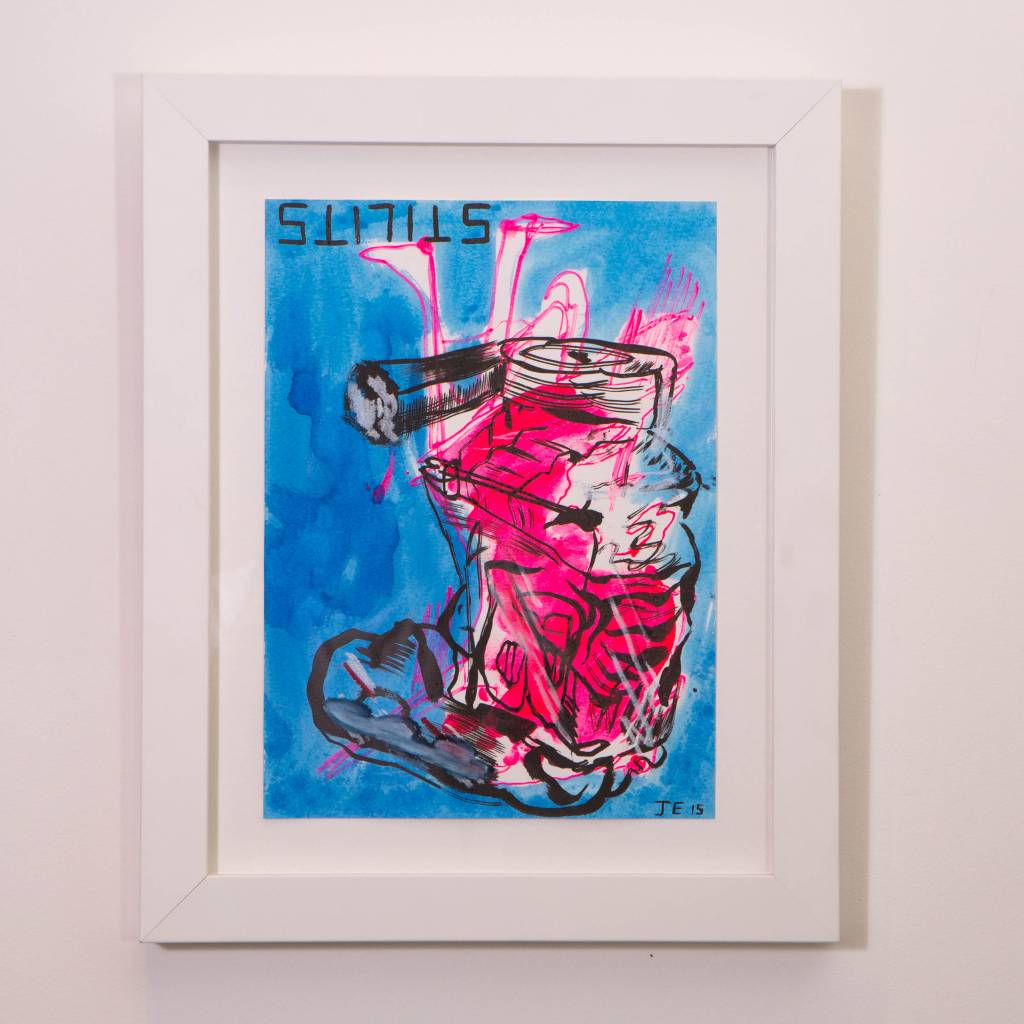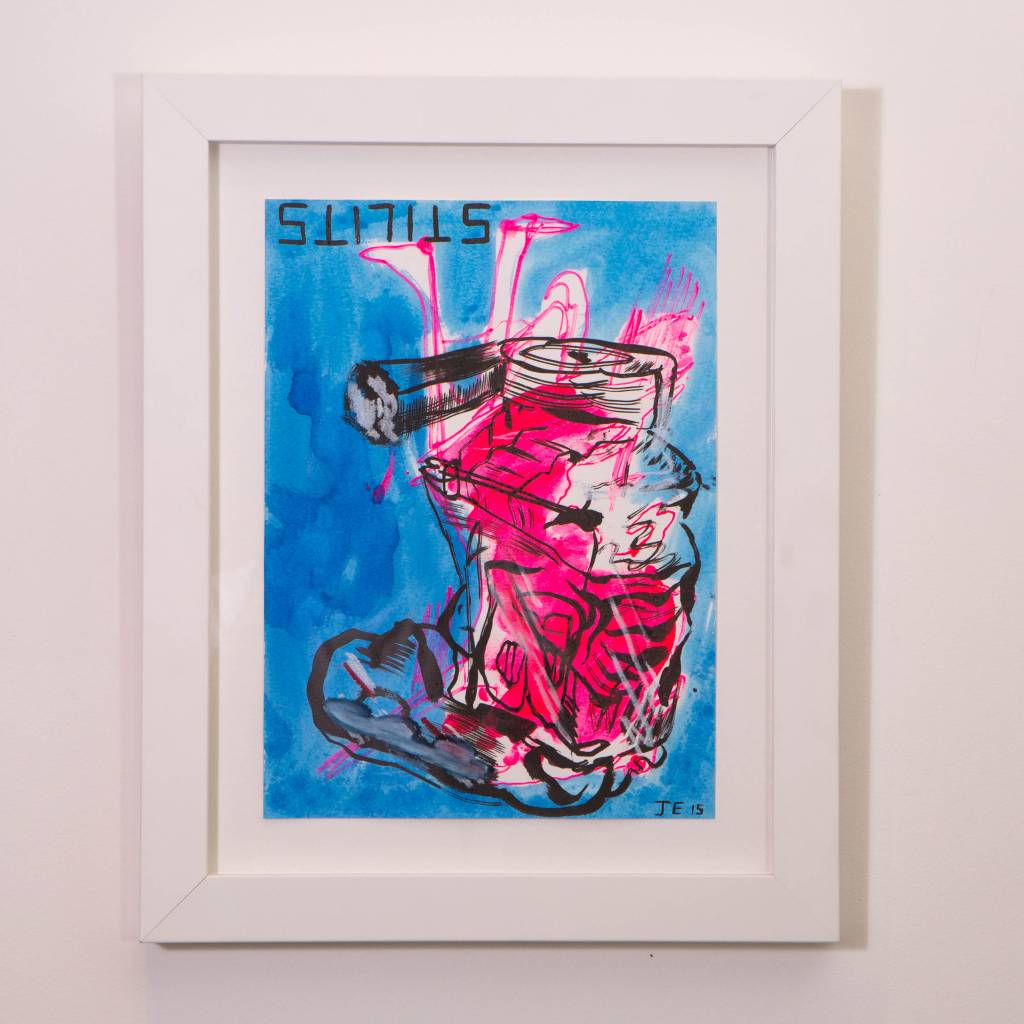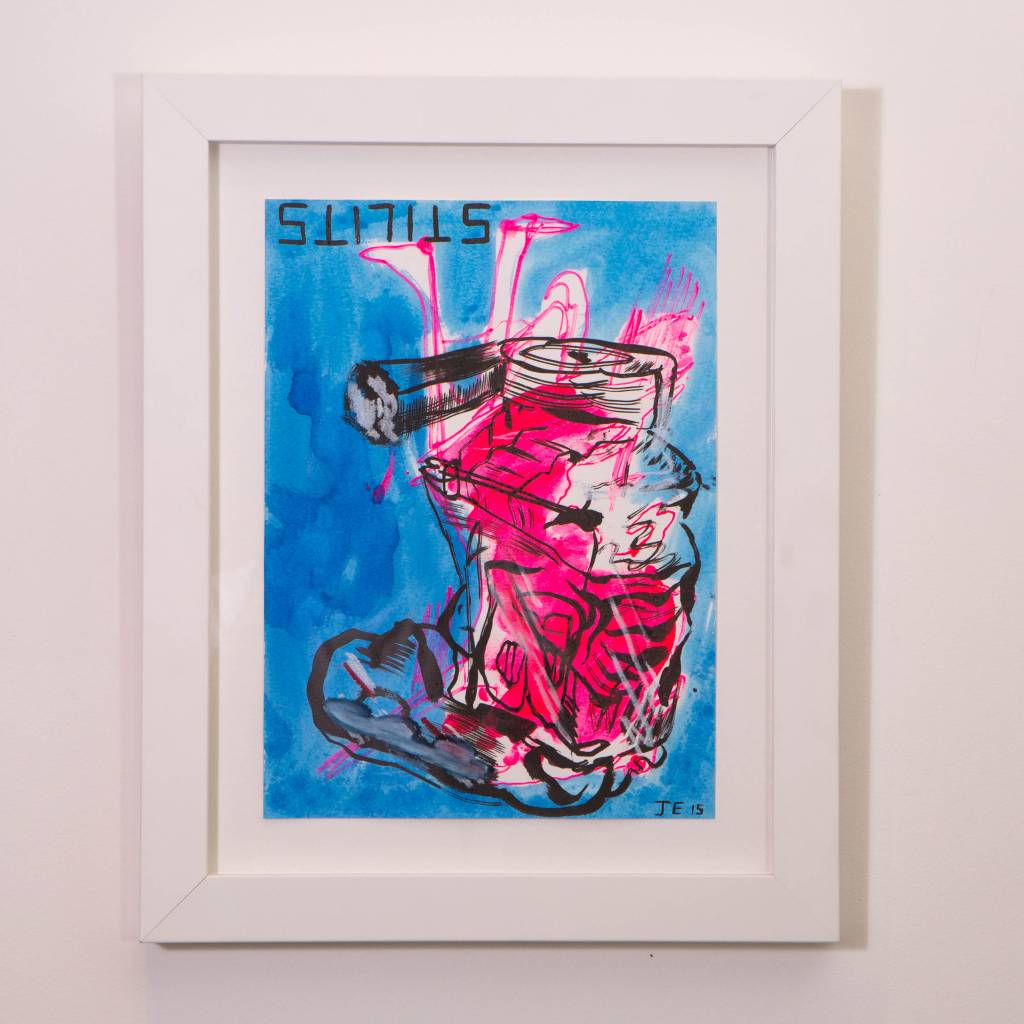 Painting by Josh Elrod.
Josh Elrod is an Artist living and working in Nashville, TN.
Watercolor and gouache on paper, 2014, Framed.
DIMENSIONS:
17" x 21"
Ships direct from Wilder.
Bored Over Pink Grinder - 11 x 15 - watercolor and gouache 2014, Framed
Shipping
See our terms page for details on shipping & returns.