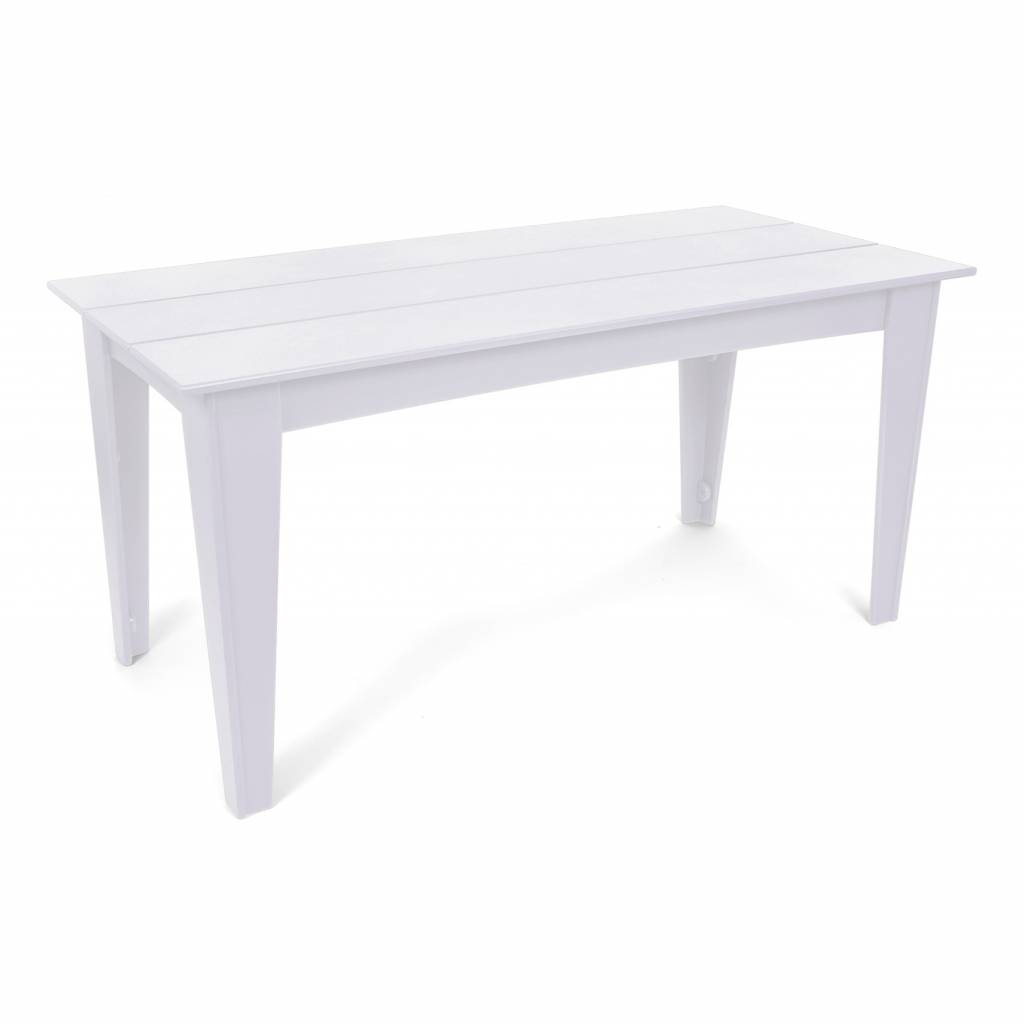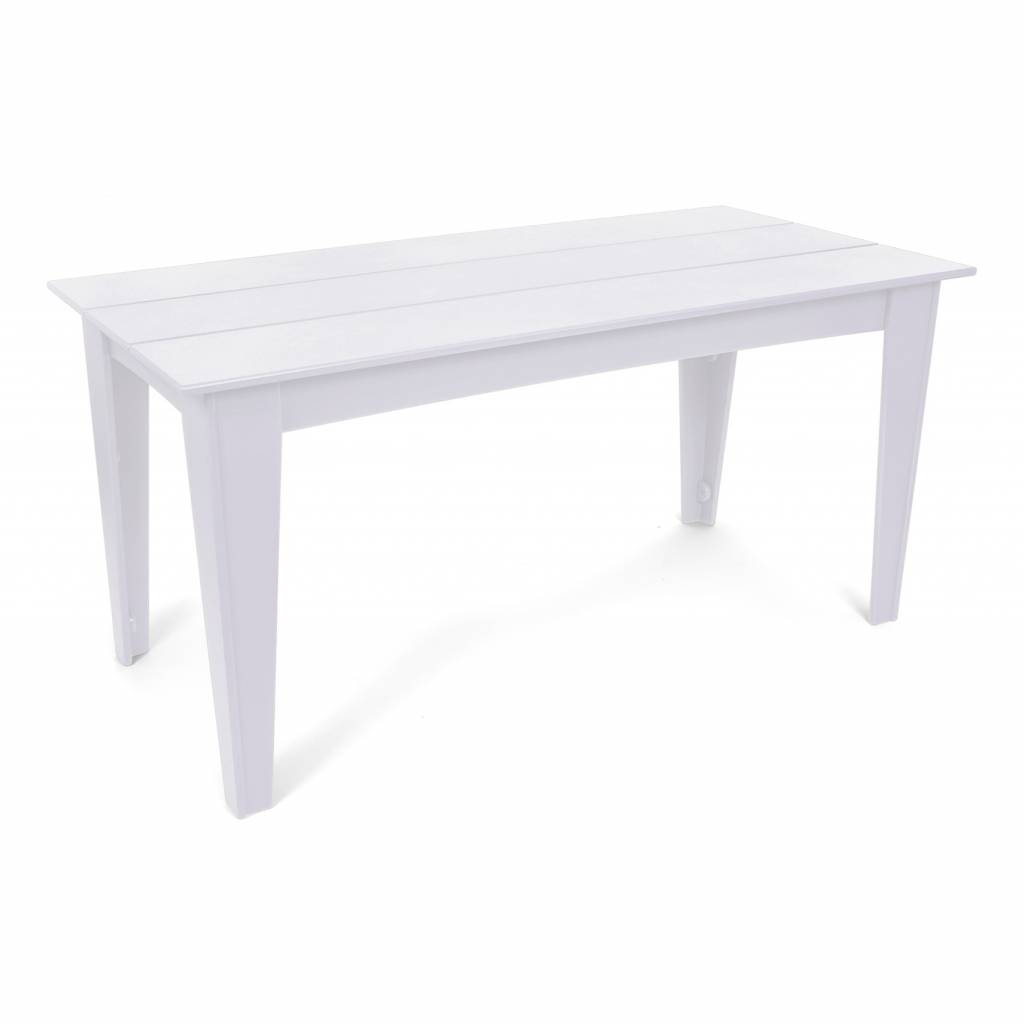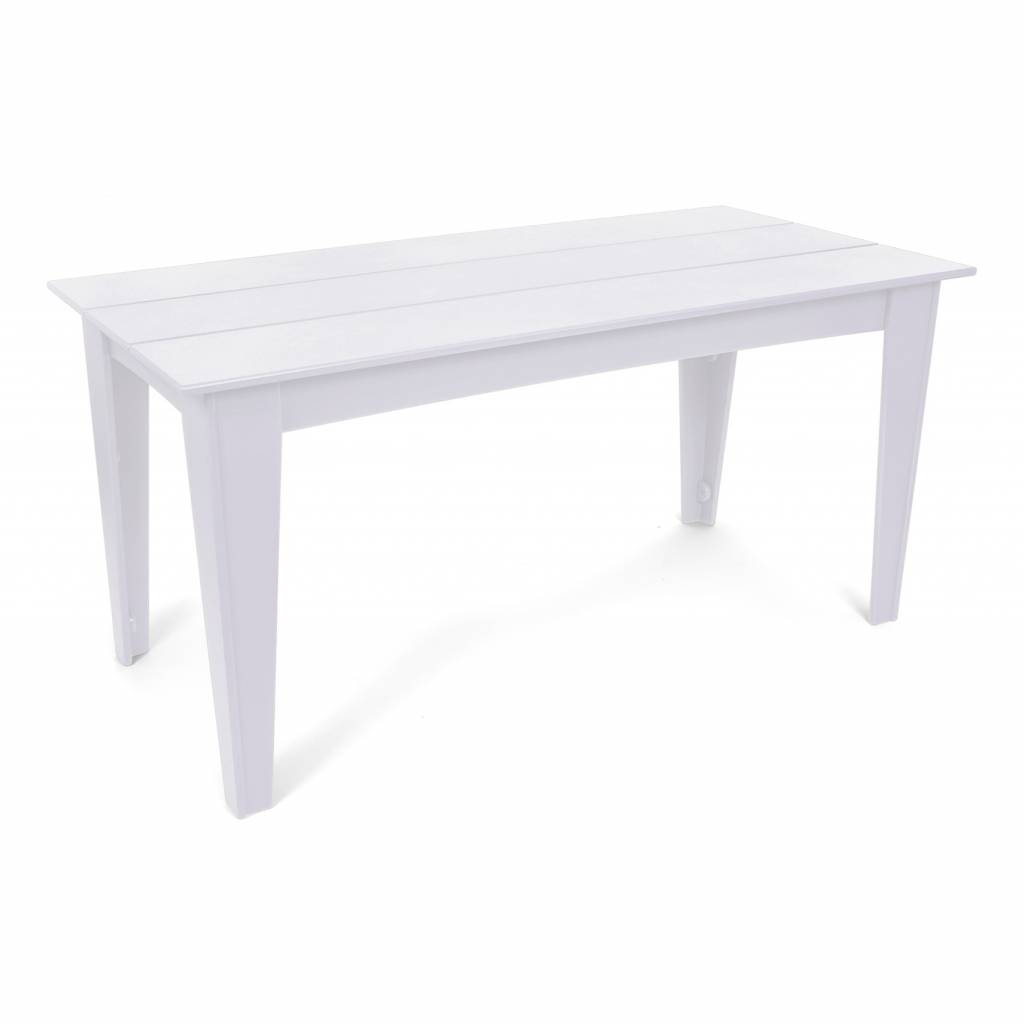 This modern outdoor dining table sets the stage for perfect outdoor entertaining. At 82 inches long, it is a comfortable fit for eight adults but can seat up to ten with benches on all ends. Made with a recycled plastic, it is easy to clean and requires no maintenance.
Loll products are made with 100% recycled high-density polyethylene (HDPE) primarily from milk jugs (#2 plastics) that you take out to the curb every week. Milk jugs are used due to their lack of pigment so Loll's vibrant colors can be created.
As Loll material is a post-consumer recycled material, the medium to create the material does inevitably fluctuate. Although they do continuously strive for the best consistency possible, material color and texture may slightly vary from sheet to sheet and thus product to product.
Generally incurs a 8-10 week lead time.
Please note: we carry the entire Loll Designs Line, including all colors in every collection; please visit their website to view all styles available, and call or email the shop for a custom quote. We provide complimentary assembly with most orders; please note, these items do ship flat packed.
Alfresco Dining Table (82 inch) Cloud White
Shipping
See our terms page for details on shipping & returns.