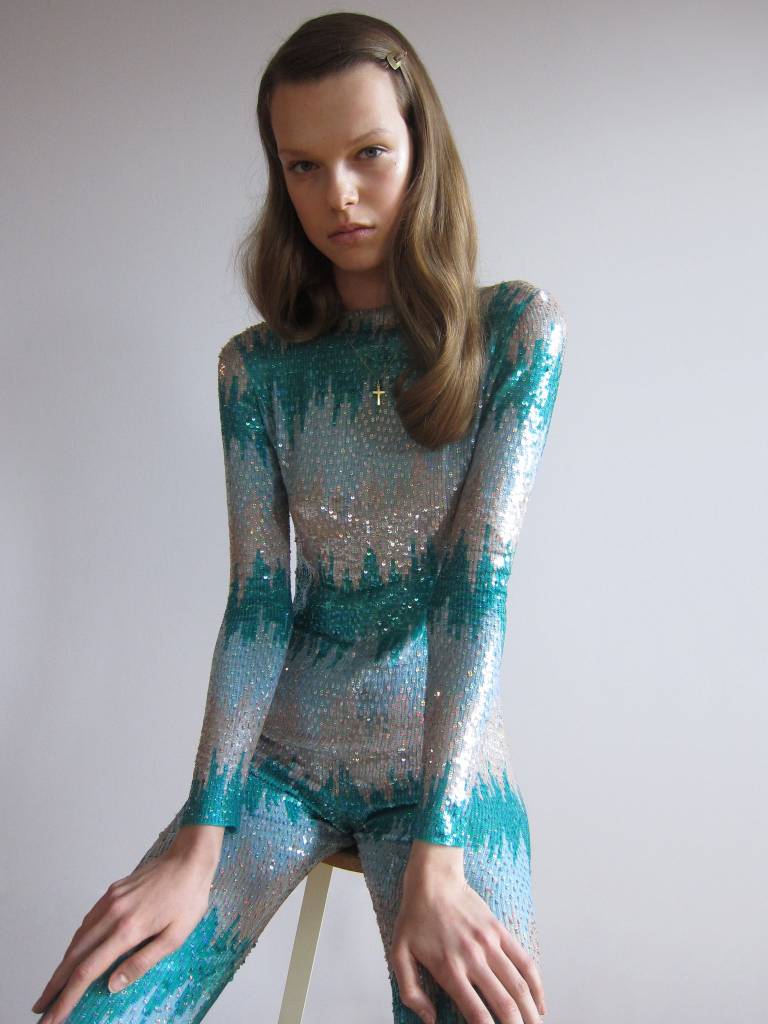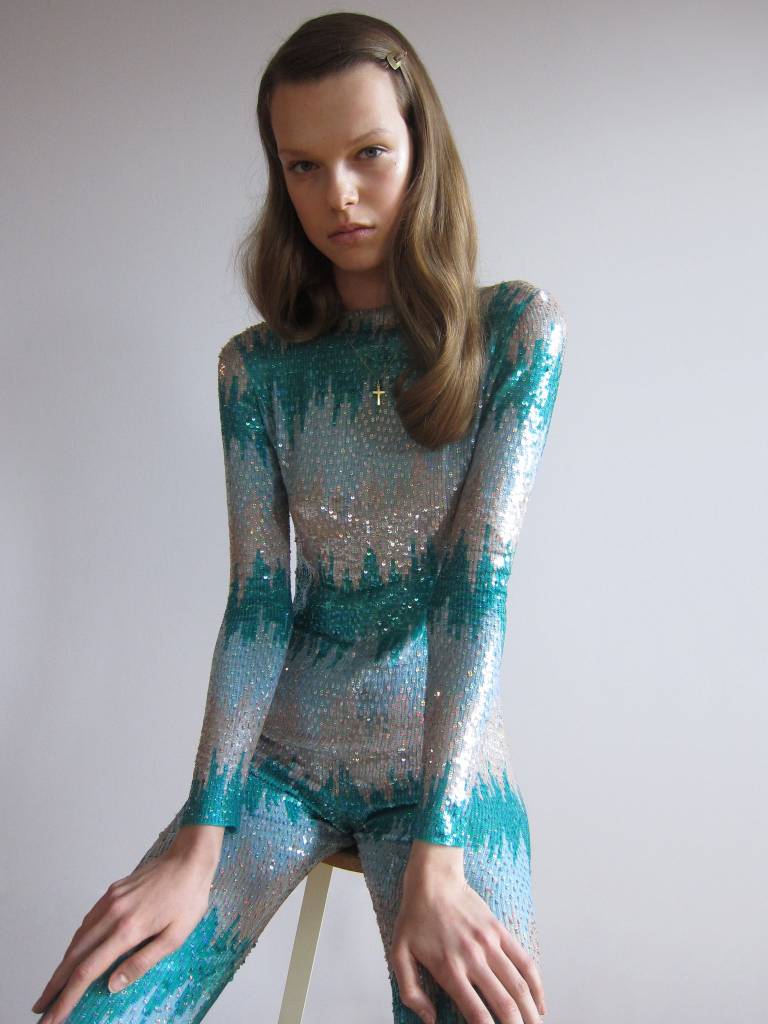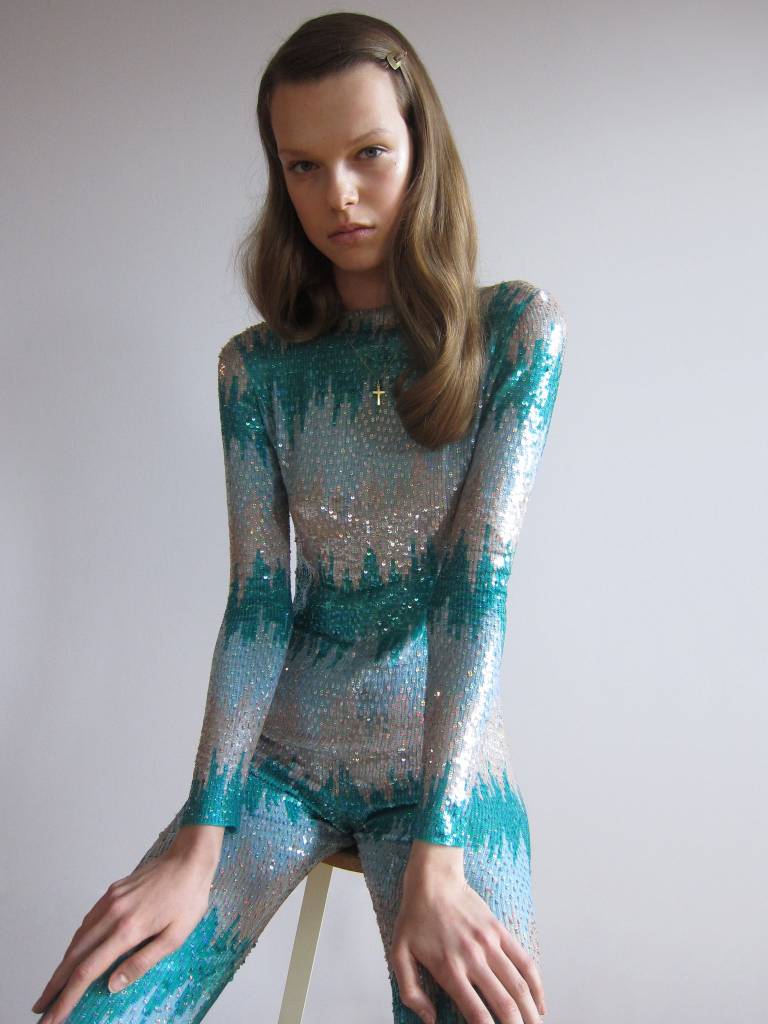 Lyell is the relaunch of Emma Fletcher's 2003-2010 cult label. With her unique sensibility in tact, Fletcher pushes Lyell forth with a new vision and fresh feel. She creates fun and simple shapes that blend fantasy with equal parts elegance, grit, and youth.
What results are distinct pieces that seesaw between practical and fantastical. Lyell's simple concept breaks all of the rules of the fashion world - no seasons, no collections, no fashion schedules to abide by. One can anticipate a steady roll-out featuring one original new piece, on one girl, in limited editions, on a continual feed.
Hand sequined, pale rose, pale blue, and turquoise, full length cat suit.
Alternating between opaque and translucent.
To wear to a birthday party. Made to order.
Size 2.
Generally incurs a 3 week lead time.
Sequin Jumpsuit
Shipping
See our terms page for details on shipping & returns.