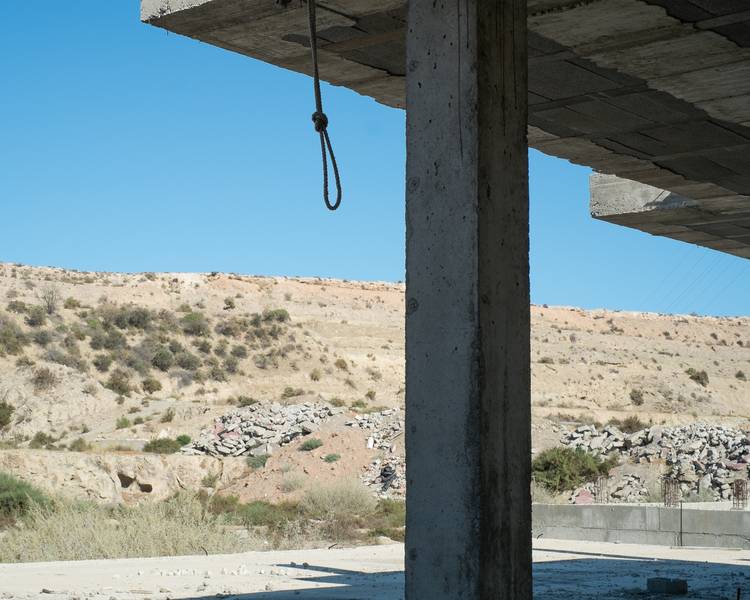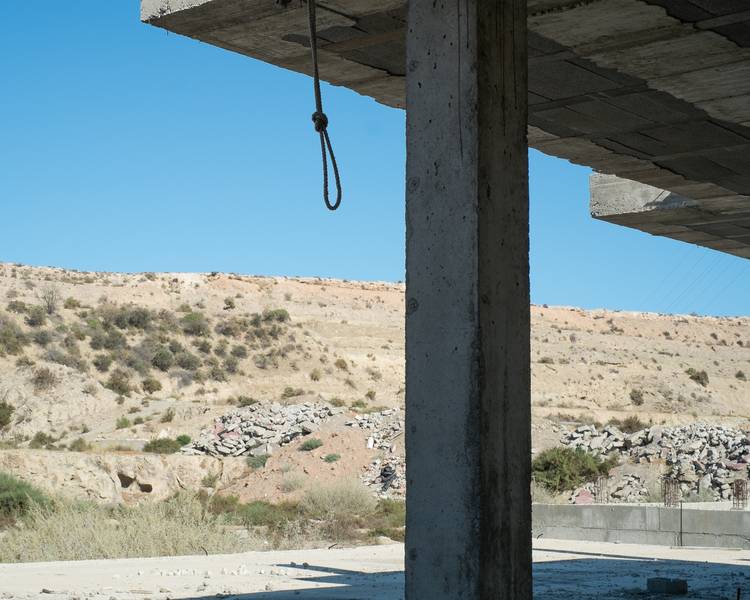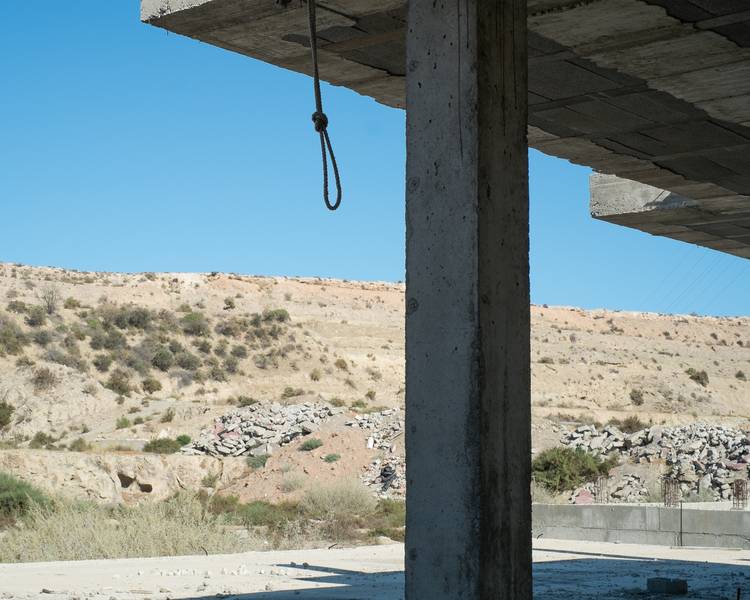 Sweeping vistas of barren landscape, settlement towns on the margins of lawful society, Cowboys, and Indians... Jeremiah Ariaz has spent most of this past year traveling in Spain, Italy and Germany collecting images of the Wild American West; apparently alive and well across the Atlantic. This latest body of work, Once Upon a Time in the West, are images shot at Sergio Leone, Spaghetti Western sets/locales in Italy and Spain and feature portraits German Wild West re-enactors.
The barren landscape in the Almeria province of southern Spain was often used as a substitute for the United States in "Spaghetti Western" films. Three former film studios remain in the Tabernas Desert. My photographs record these sets along with locations used throughout the region. Together these images are interwoven with photographs that document contemporary life in the region.
ed. of 12
C-print
24"x30"
Ships directly from Wilder.
Noose (Almeria, Spain)
Shipping
See our terms page for details on shipping & returns.
Terms
See our terms page for details on shipping & returns.