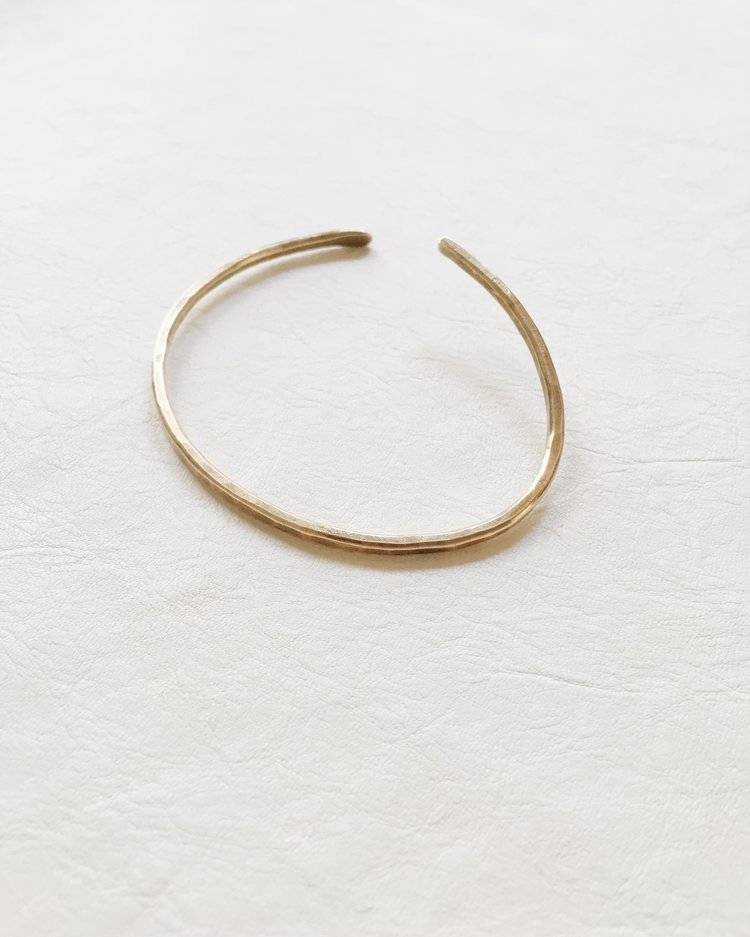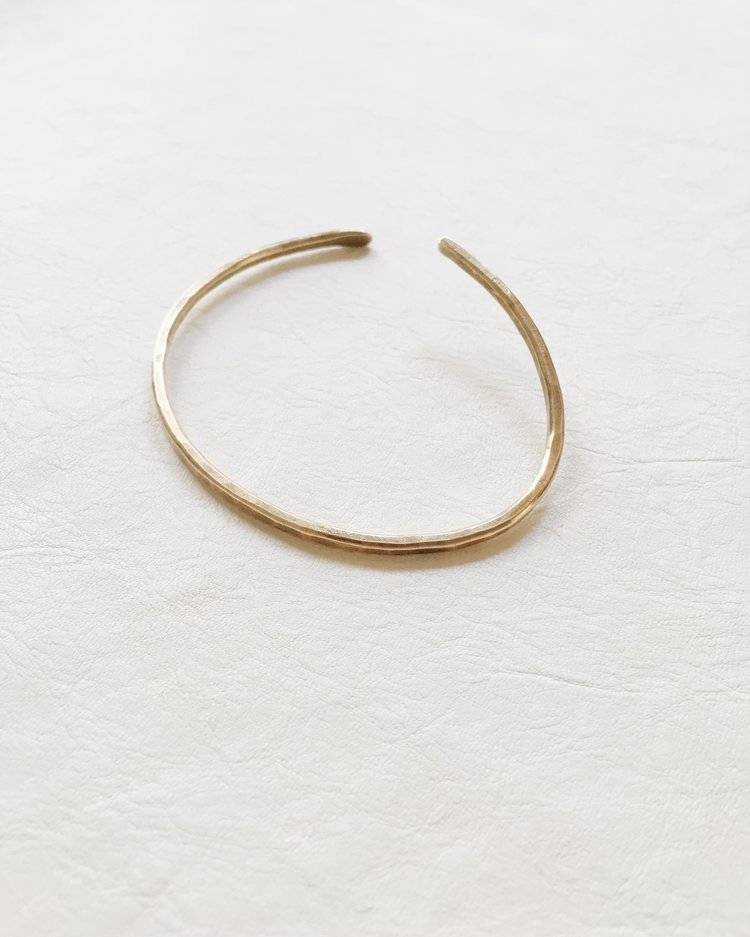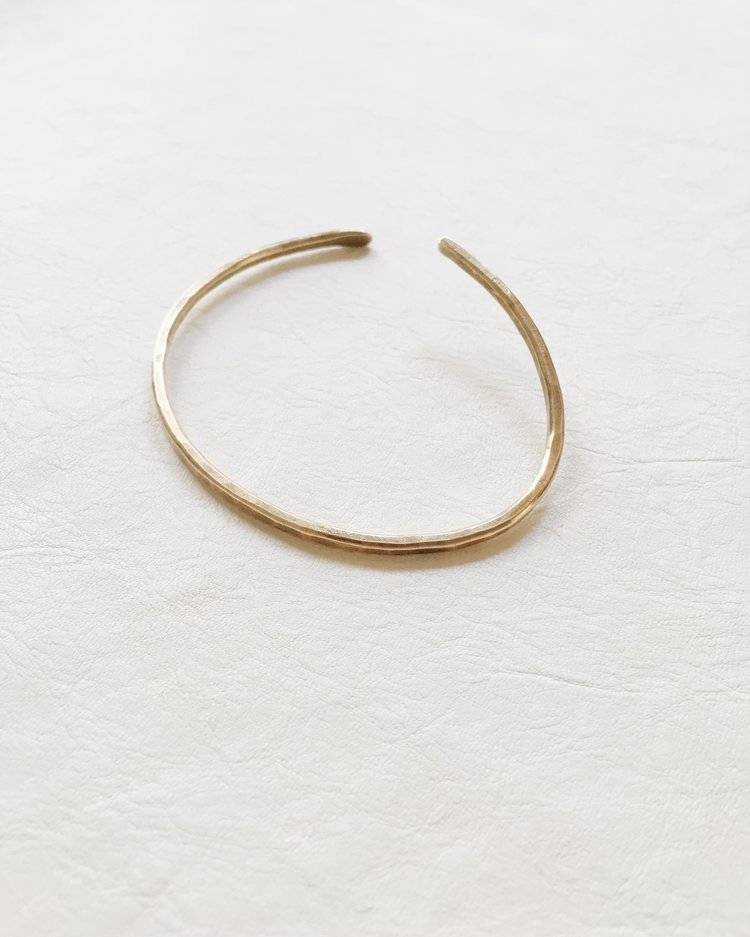 The asymmetry of this bracelet generates a subtle motion around the wrist—the raw hammered ends serve as gentle fulcrum points. Lightweight elegance and easy motion with this hand hammered piece.
Available in 14k Gold Plating, Sterling Silver and Brass.
Limited edition, each piece hand stamped with a unique number.
Ships direct from Wilder.
Fulcrum Bracelet, 14k Gold Plated, Limited Edition
Shipping
See our terms page for details on shipping & returns.