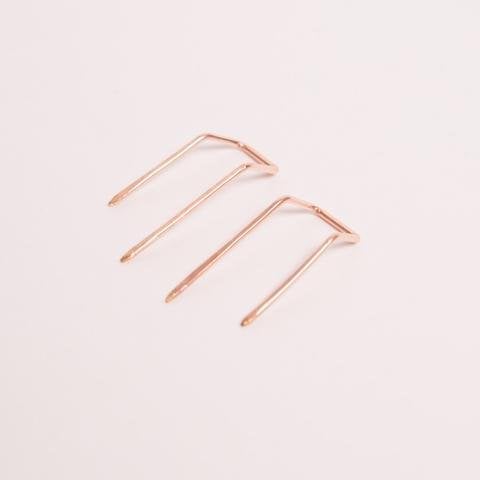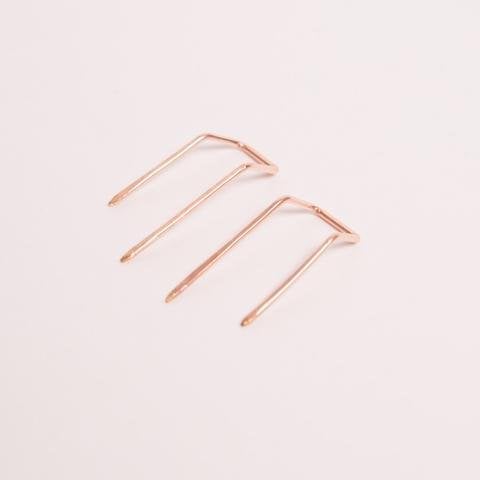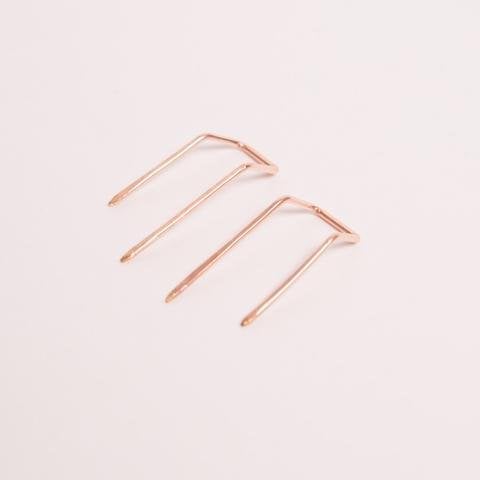 Minimalist Double Point Earrings from Nashville-based jewelry line Portmanteau.
14K Gold Fill.
Also available in 14K Rose Gold Fill.
Delicate handmade item.
Handle with care.
Each of Blaque Reily's pieces are handmade and limited editions.
20mm in Length.
Ships direct from Wilder.
Minimalist Double Point, 14k Gold Fill
Shipping
See our terms page for details on shipping & returns.