About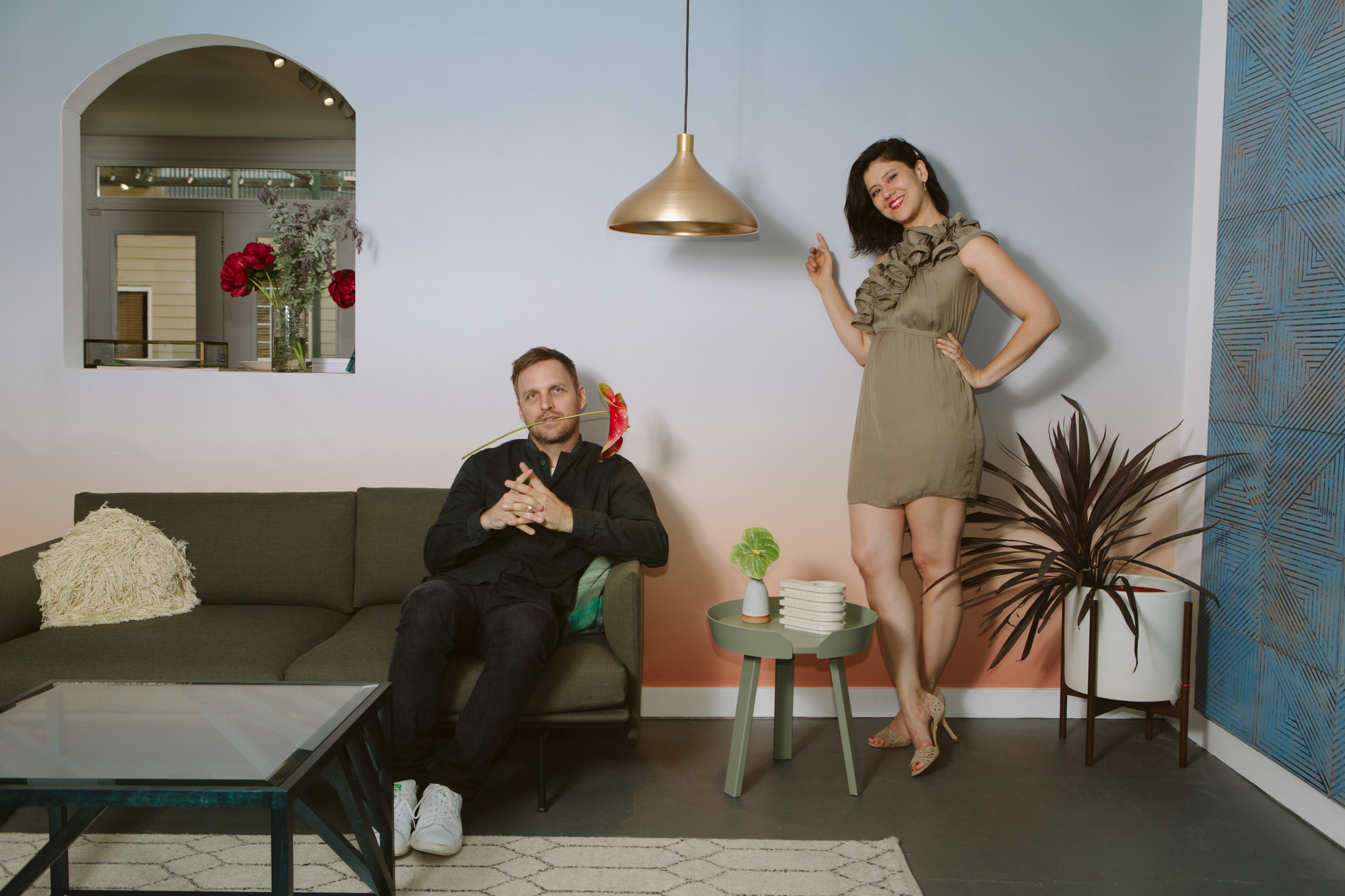 Wilder is a showroom and design shop located in Nashville, TN.  Our first location opened its doors in November 2014, in the historical Germantown neighborhood.  Our second concept location, Wilder Etudes, launched in May 2017 in Nashville's Edgehill Village on Music Row.  After some experimentation, we decided to merge the Etudes concept with our main showroom— all the Wilder experiences under one roof.
We feature a constantly rotating edit showcasing the world's leading and emerging contemporary designers-- in categories ranging from furniture & lighting to fragrance & apparel.  We celebrate modern design in all its articulations, and are frequently conspiring with new collaborators on exclusive products, innovative residencies and some really fun parties.
Over time, Wilder has evolved into a diverse design resource and creative programming studio. In January 2020 Wilder's HQ moved into a three story townhome a few blocks from its original flagship.  The move has allowed us to fully expand our curatorial practice, and the Wilder Gallery was born. 
Wilder now serves as a platform, exploring a range of related design and fine art practices: showroom, gallery, interior design, experiential programming. We are unified by what moves us.
Ivy & Josh relocated to Nashville from NYC to open Wilder, where they both resided for the prior two decades.  Their backgrounds are in dance, film, theater and art.  They were once A Rockette and A Blue Man. They are most lit up by shaping space and creating dynamic environments.
WILDER • 701 Taylor St. • Nashville, TN • 37208 • 615.679.0008 •
                          • M- F 10am - 5pm / Sat- Sun 12pm - 4pm •
MEET OUR TEAM!  They inspire us daily.  And be sure to check out our SERVICES page as well.
BIANCA

 

Job Title: Feng Shui Consultant

 

Hometown: Lambertville, NJ

 

Strengths: New York Sensibilities

 

Wildest Collab: Luis Barragán

 

DAVID

 

Job Title:  Pictures In Motion

 

Hometown: Philadelphia, PA

 

Strengths: Charismatic, Organized, Usually Not More Than 4 Minutes Late, Driven

 

Wildest Collab: Mark Gonzales & Mark Oblow

 

IVY

 

Title: Lady Leader


 

Hometown: Born in Lincoln, MA.

But let's be real-- NYC at heart.


 

Strengths: 

I'm pretty committed to being my weirdest, truest self.



Wildest Collab: You, me, now.


 

JOSH

 

Title: DJ Aesthetician


 

Hometown: Nashville


 

Strengths: What's the strength where you always choose the most expensive thing?  I have that.


Wildest Collab: Hotel Wilder

 

LEX

 

Title: Multifaceted Disciplinary

 

Hometown: Melbourne, FL

 

Strengths: My initial judgment, although quick, is rarely inaccurate.


Wildest Collab: Chuck Negron gave me life advice with coffee everyday for 4 weeks.

 

OLIVER

 

Title: Design Boy


 

Hometown: Birmingham, AL


 

Strengths: Acutely aware of my failures, nice to people, good sense of form and proportion


 

Wildest Collab: Toshio Tokunaga


 

boliverb.com




PHOENIX 

 

Title: Style at Large

 

Hometown: Kingston Springs, TN

 

Strengths: Wearing Clothing

 

Wildest Collab: Me and Josh Elrod make a movie. My dream...

 

ZACHARY

 

Title: The Lensman


 

Hometown: Kansas City, MO


 

Strengths: My left eye, my right hand, and my abdominals.


 

Wildest Collab: GRAY x David Hockney